These Dog Houses Are Just What Fido Needs This Winter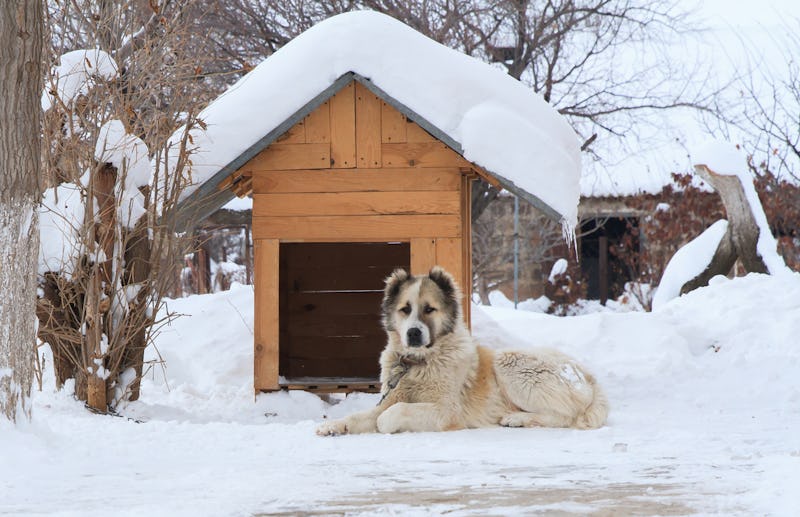 fotolia/Daniel
This may go without saying, but insulation is the key thing to look for when shopping for the best dog houses for cold weather. While it's usually best to keep your dogs inside during winter months, if you are not able to, providing your pup with an insulated outdoor dog house where he or she can get away from the rainy and cold weather is the next best thing. And, as you've probably encountered thus far, not every outdoor dog shelter is designed for cold climates.
Ideally, every part of the house from the floor to the walls and ceilings should have insulation. You also want to make sure any dog house you consider purchasing for cold weather is elevated above the ground, weatherproof to withstand the moisture from rain and snow, and fitted with a closing door or door flap to keep out the wind.
When deciding on what size to buy for your dog, the general rule of thumb is that a dog house should be at least 25 percent longer and wider than your dog's own measurements. They should also have enough space to be able to turn around easily. Lastly, providing your dog with a self-regulating heating pad inside his dog house will help make them as comfortable as possible during the winter months.
With that in mind, here are some of the best dog houses for cold weather you can buy.