If You Have Dry Feet, These Moisturizing Oils Can Bring Your Skin Back To Life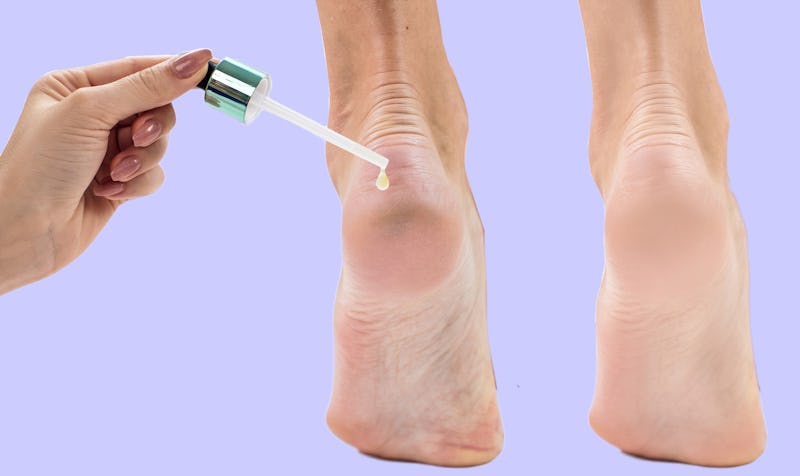 fotolia/llhedgehogll
Dealing with dry, flaky skin — especially on a sensitive area like your feet — can be a real nuisance. It's uncomfortable, for one, and getting rid of it can be a nightmare if you aren't sure which product to use. But here's a secret: What you really need are the best oils for dry feet.
There are so many creams, scrubs, and foot masks to choose from, but the type of treatment matters less than what's in it. There's a growing amount of research that suggests positive health benefits of high-quality oils, including essential oils. They're easily absorbed into the skin, which makes them ideal for treating the tough skin on the heels and soles of the feet. Oils also tend to lock in moisture for long periods, helping skin stay moist as it heals.
The key to choosing an oil (or a product made with an oil) is to keep in mind your skin's individual needs. For example, cracks and heel fissures are prone to infection, so you may want to look into an oil with an antiseptic quality. But if your skin is inflamed and needs a bit of gentle TLC, consider investing in oils that soothe sensitive skin issues.
With tons of skin products out there, it can be tough to narrow down your options. Here's a roundup of some of the best oils for dry feet to keep your skin buttery soft in all weather, all year round.