Cool Your Bedroom Year-Round With One Of These Breezy Oscillating Fans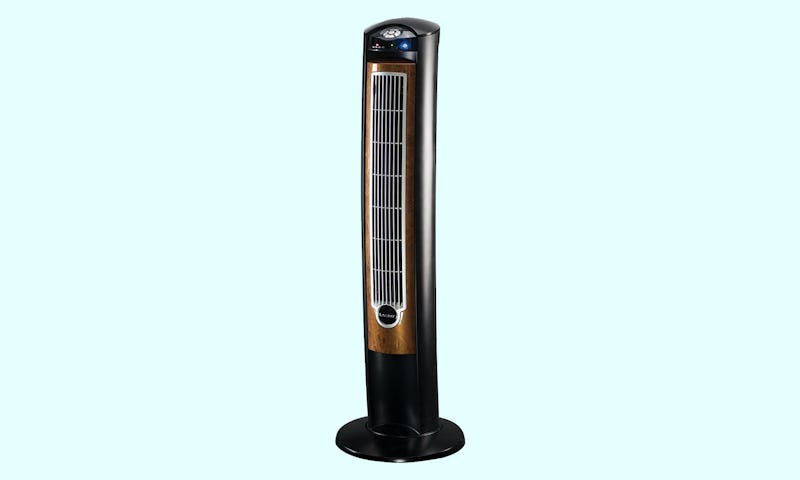 Amazon/Bustle
Regardless of the temperature outside, having the ability to cool your bedroom with the click of button is amazing. The best oscillating fans for bedrooms give the natural breeze and comfort you're looking for, without all the hassle and hefty prices you might encounter with air conditioners.
The best oscillating fans are portable and lightweight enough to place anywhere, regardless of your room size. Some come with airflow-maximizing features like a curved design or backward-forward tilting function, while others boast built-in ionizers that actively purify the air. As far as aesthetics are concerned, there are lots of different options from which to choose — including everything from pedestal and tower varieties to space-saving fans you can literally mount on your wall. Picking the best fan for your bedroom is all about choosing what makes the most sense for your space and personal style.
And if you're not sure what you're even looking for, I'm here to help take the guesswork out of your choice. I've already tackled the research for you. Here, shop the three best oscillating fans available on Amazon. Once you've got your bedroom breeze covered, check out the best desk fans and the fans that cool like air conditioners, too.