The 3 Types Of Soulmates — And How To Know Which One You're With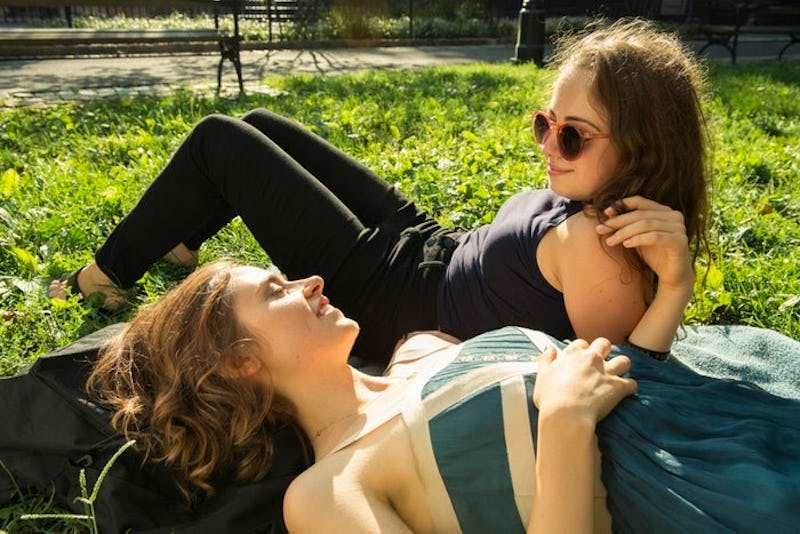 BDG Media, Inc.
You often hear people say they're looking for their soulmate. But others say we have multiple soulmates, and in fact, there may even be different types of soulmates that serve different purposes in our lives. There are three types, to be exact, according to psychic Deborah Graham, host of SiriusXM's "The Psychic Connection" and author of Get Your Head Out of Your App: A Psychic's Guide to Attracting and Keeping True Love.
Before we come to Earth, we decide who we're going to have a close connection with, Graham says. Some of these people are meant to be in our lives forever, and some relationships are temporary, but all are worthwhile.
To attract soulmates of all varieties, Graham advises people to carry rose quartz crystals with them. "It's an energy that is unconditional love and self-love," she tells Bustle. She also says it helps to wear pink, which opens the heart chakra, or red, which has a "vibrant" energy that helps you get seen and heard. "Open your heart to a whole perfect and complete possibility," she advises. "When you meet someone, take an inhale/exhale and close your eyes and see if you can feel an energy connection between them."
Unsure if you're with your soulmate, or curious what kind of soulmate you're with? Here are the different types of soulmates, how to identify them, and how to know if you should stay with them.