The 30 Best Fiction Books Of 2018 Show That Women Dominated This Year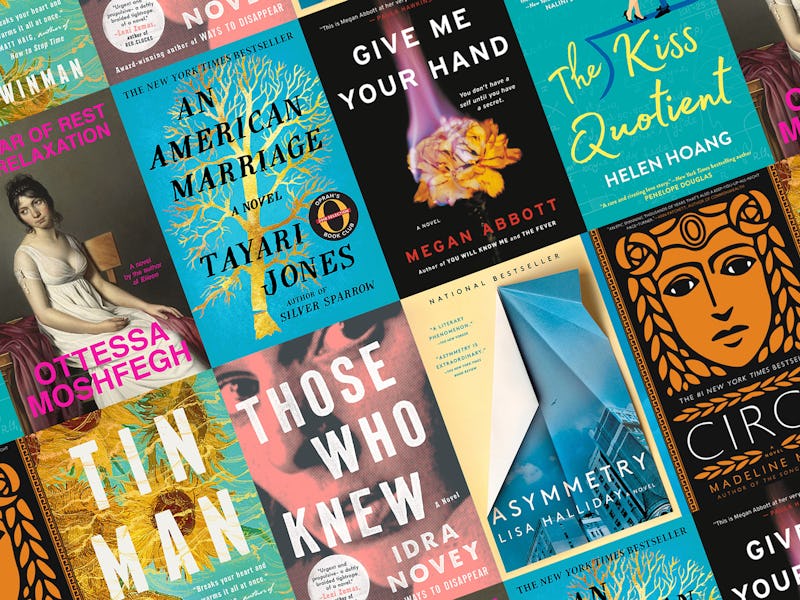 It's been a tough year. But despite all the bad news, people created some truly phenomenal art in the last year, and the 30 best fiction books of the year prove that to be true.
This past year, The Song of Achilles author Madeline Miller released her first novel in seven years, Circe, a feminist retelling of countless Greek myths through the eyes of the first witch in literature. It was an instant #1 New York Times bestseller. Plus, The Friend by Sigrid Nunez — a tale of grief, love, and memory — won the National Book Award for Fiction, beating out several other titles on this list: The Great Believers by Rebecca Makkai, An American Marriage by Tayari Jones, Florida by Lauren Groff, and Heads of the Colored People by Nafissa Thompson-Spires. Not to mention, fan-favorite authors Megan Abbott, Ottessa Moshfegh, and Melissa Broder released novels about internal worlds and external pressures. And let's not forget that Lisa Halliday and R.O. Kwon dropped two stunning debut novels — Asymmetry and The Incendiaries, respectively — to widespread buzz and acclaim.
This past year — despite all the bad that happened — many women and gender non-binary writers created good art. Here are the 30 best fiction books of the year: