These Lint Rollers Are The Best For Pet Hair, Because They Shed, Like, A Lot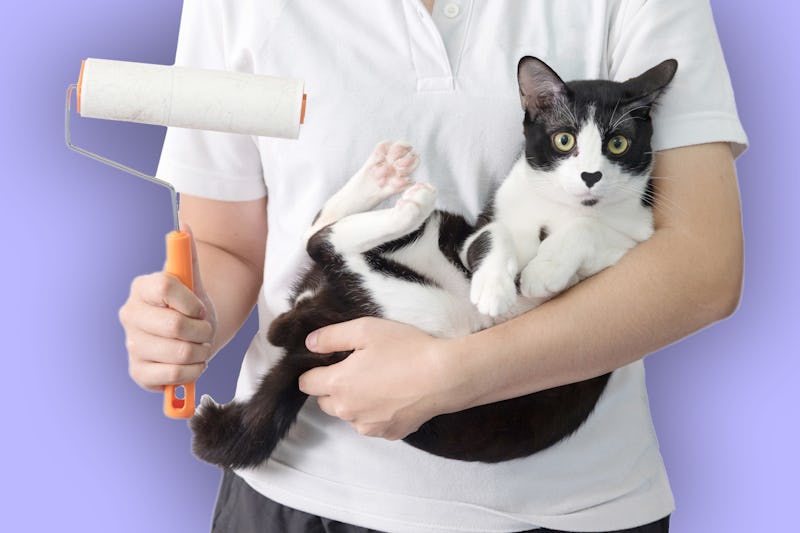 fotolia/Yimmyfoto
For pet owners, cleaning up your dog's or cat's loose hair can feel like an endless and frustrating chore. Luckily, the best lint rollers for pet hair make removing dog and cat hair a breeze. So whether your fur baby has long hair or short strands, incorporating a lint roller into your cleaning routine can reduce the amount of airborne pet hair in your home and keep your clothes and furniture looking tidy in between deep-cleans.
When shopping for a lint brush, finding one that suits your particular needs is key. If hair on your clothing is your chief concern, then you can't go wrong with a classic sticky sheet roller. Or if animal hair is a more widespread issue, it might be worth investing in a reusable lint roller to de-fuzz both your clothes and furniture on a regular basis. You also want to keep in mind the size of the brush you choose. After all, why try to clean a whole living room with a tiny roller when you could instead buy a much larger sized option?
But, regardless of whether your fur friend is a cat, dog, rabbit, or some heretofore unmentioned animal, I've gathered the best lint rollers for pet hair for you to peruse, perfect for any hair-y situation.