The 4 Best Tension Shower Rods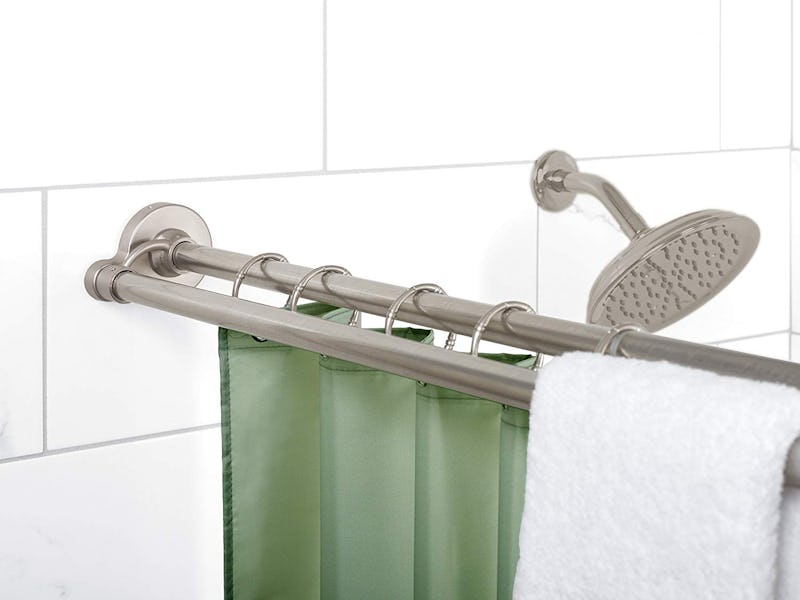 Amazon
When it comes to hanging up a shower curtain, there's no easier or more affordable solution than a tension shower rod. The best tension shower rods are simple to install and don't require the use of power tools. As their name implies, these rods rely on tension from the springs contained inside of them to hold a shower curtain up, rather than on nails or screws. That makes them ideal for renters or anyone who simply doesn't want to drill into the tiled walls of their shower.
While most tension shower rods are rustproof and generally secure, you should keep an eye out for one that is strong enough to hold up the weight of your specific shower curtain. This is especially true if you know you have a heavier shower curtain made out of a thicker fabric, like canvas, or if you have heavier, decorative curtain hooks.
Next, look to the shape of your bathroom and tub. Some bath tubs lend themselves to a curved shower rod whereas others work best with a standard straight design. For the fastest drying time, pick up a double curtain rod that holds your curtain and liner on separate rungs, allowing them to dry quicker.
In addition to function, design-conscious shoppers may also want to select a rod that matches their bathroom decor. Luckily, tension rods come in a variety of finishes and styles to choose from.
Feast your eyes on the best tension shower rods money can buy.