Protect Your Pricey Shoes From Rain, Snow, & More With These Waterproofing Sprays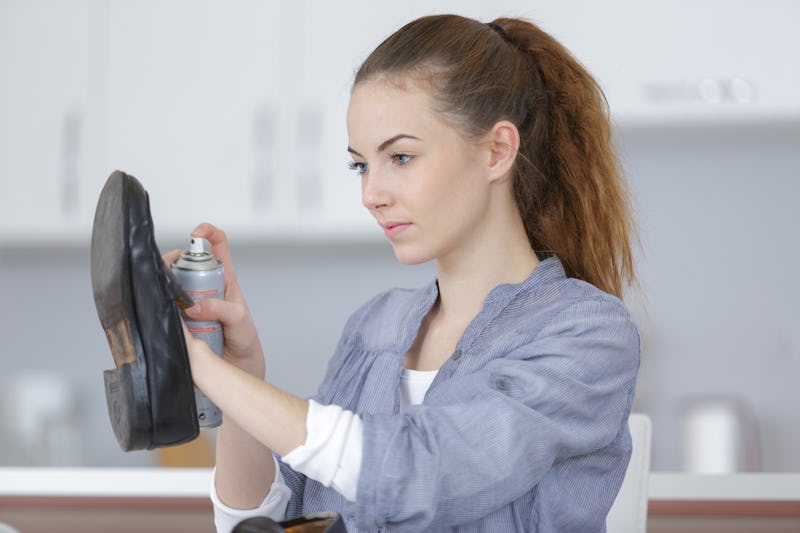 Auremar / Fotolia
Although a waterproof spray won't replace truly waterproof shoes like rain boots, they will allow you to get more wear out of leather and fabric shoes. The best waterproof sprays for shoes can be used on everything from leather to performance materials to create a barrier that repels water and helps keep your feet dry. And since even shoes that come treated for waterproofing can benefit from re-waterproofing after extended wear, it's a good idea to stock up.
Sprays are the most common type of waterproofer and are a much easier choice than more traditional beeswax treatments. After removing laces (if necessary) and cleaning the shoe, most just require an even spray that covers but does not saturate the shoe. After that, the coating should be allowed to dry before wear. However, there are also some treatments you can add straight into the washing machine.
Note that not all waterproofing treatments are best for all shoe materials. Some are suited for fabrics like cotton canvas or athletic gear, while others are safe for leather and suede. So be sure to check that your spray is safe for all the materials you'll be applying it to before using.
To make shopping easier, here are the best waterproofing sprays for almost every shoe material: