The 5 Best Brushes For Fine Hair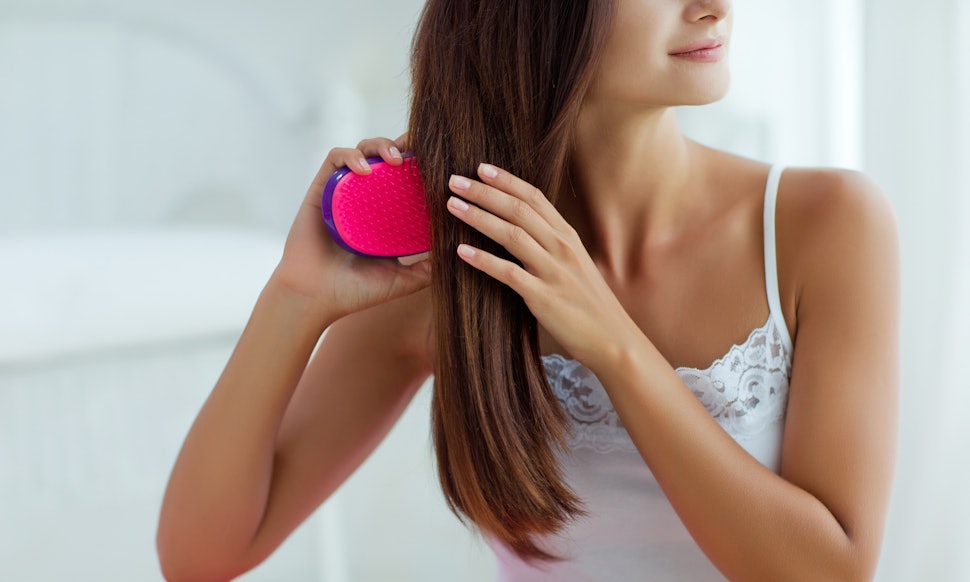 nuzza11 / fotolia
Curly or straight, keeping your hair protected from unnecessary damage is probably your biggest hair-related concern — and fine hair is particularly susceptible to damage. While heat styling tools and shampoos containing sulfates are well-known troublemakers, sub-par hair brushes are another culprit behind breakage. The best brushes for fine hair are gentle on the hair, won't tug on strands or tangles, and help evenly distribute your scalp's natural oils along the hair's shaft.
Boar bristle brushes are generally considered a must-have for fine hair. Their bristles are stiff enough to detangle, but still gentle enough that they won't tear or pull out sensitive strands. Boar bristle brushes also do a phenomenal job of distributing the scalp's natural oils from root to tip and softly removing dirt and debris from hair. Damaged thin hair can benefit from an extra-soft boar bristle brush that helps stimulate the scalp, which boosts circulation to hair follicles.
But 100 percent boar bristle brushes aren't the only ones you should have on your radar. Brushes with a combination of boar and nylon bristles are great for blow drying, and flexible plastic bristles are perfect for detangling wet hair without breakage. Whichever materials you decide to go with, remember that brushing gently is absolutely essential.