These Dorm Fans Will Cool Down Your Desk, Bed, And Beyond — For Less Than $20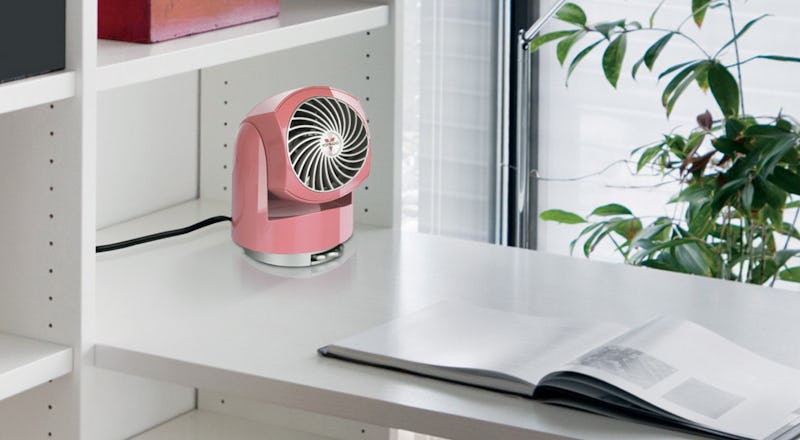 Amazon
To make your college dorm feel cool and comfortable when you're studying, sleeping, and hanging out, you'll need one of the best fans for dorm rooms. No matter how short on space you are, there are tons of affordable options that will fit your room (or desk) and some you can even tailor to your style.
When you're choosing the best fan for your dorm room, you'll need to consider a few things like how you'll be using your fan and your room's setup. Will it be primarily used when you're at your desk? If so, you might want a clip-on style or another kind of small fan that won't take up too much space.
For staying cool at night, though, you'll need a quiet fan, ideally with automatic shut-off or timer features. Also, you can't forget about your roommates. If you are sharing a room, you'll want a fan that can be adjusted to direct the airflow in your direction without bothering others. On the other hand, oscillating tower fans are also great options for dorm rooms when you want to cool down the entire room for both you and your roomy.
Additional features like a remote control or USB charging are also pluses. But no matter what, with the limited space, you'll want a fan with a space-saving design. And of course, is affordable, too!
To make shopping a lot easier, I've put together a list of the top-rated and best fans for dorm rooms with all the features you need to study and sleep comfortably.