These Collars Are Strong, Adjustable, & The Best Ones To Buy For Your New Puppy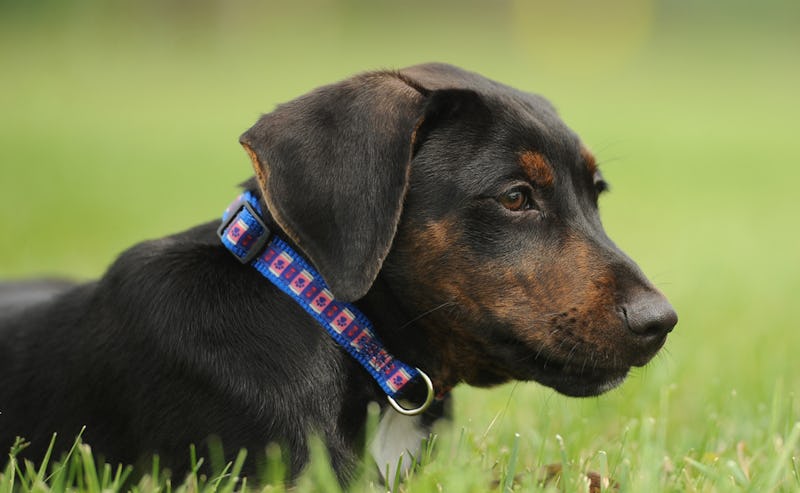 fotolia/agencypix
Getting a new puppy is one of life's greatest joys. That said, it's a lot of work, too. You have to buy dog bowls, beds, leashes, toys, food, medicine — and, of course, dog collars. You obviously need something to attach their leash to if you ever want to leave the house. But what should you look for in the best collars for puppies?
The three biggest things to consider are comfort, durability, and security. You want the leash to be comfortable so your pup doesn't hate wearing it. To help with this, look for fabrics like soft nylon, suede, or leather, which are comfortable and soft for your puppy. Also, you'll want to make sure it's easily adjustable so it fits them right (and can be adjusted when they start to grow).
Durability-wise, you want to make sure it's constructed with high-quality materials and well-sewn stitching to ensure it lasts past the first few walks. Lastly, it needs to be secure. That means checking that it has a stable, reliable fastening system that buckles properly with no risk of it coming open.
It's a lot to consider and given that you have a lot of fetch to play, I've compiled a list of the best collars for puppies to give you a head start.