6 Mops Help You Clean Smarter, Not Harder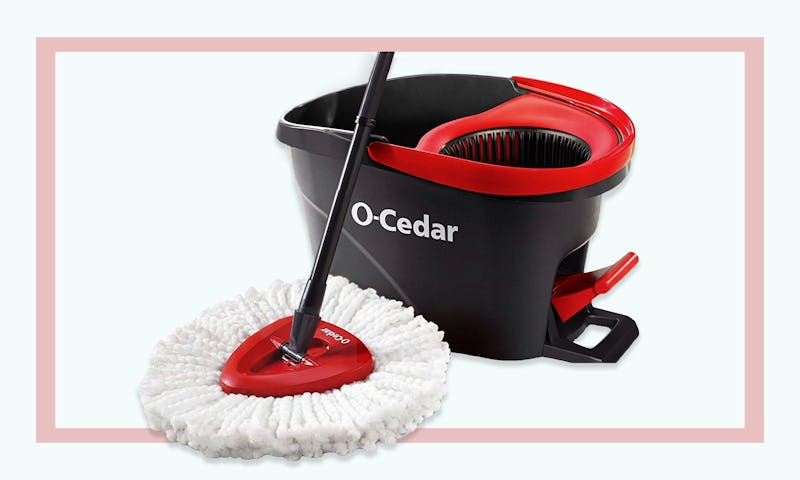 Amazon
When it comes to shopping for a mop, there are tons of options on the market, but the best microfiber mops are largely considered, well, the best option of all. Of course, cotton-polyester and rayon mops each have their own pros and cons, but if you're searching for a more eco-friendly mop that is super sanitary, and uses fewer (or no) chemicals, microfiber mops are an amazing option.
Microfiber mops stand out because they have heads that can be popped in the washing machine and used over and over again — sometimes as often as hundreds of times before they need to be replaced. Their non-abrasive pads are gentle on all floors, making them one of the best mops for hardwood floors, which are delicate, expensive, and require extra attention and care. And, instead of pushing dirt and hair around (because sometimes your vacuum doesn't catch everything), these mops actually trap debris — many even come with separate pads that can dry mop your floors.
This list of microfiber mops includes everything from a minimalist microfiber cloth mop that costs less than $10 to a spin mop and even a steam mop. They may differ in terms of features and price, but they're all excellent all-purpose mops that you'll rely on daily to keep your floors squeaky clean.