6 Cozy Socks That Can Actually Warm You Up, Even If You're Always Cold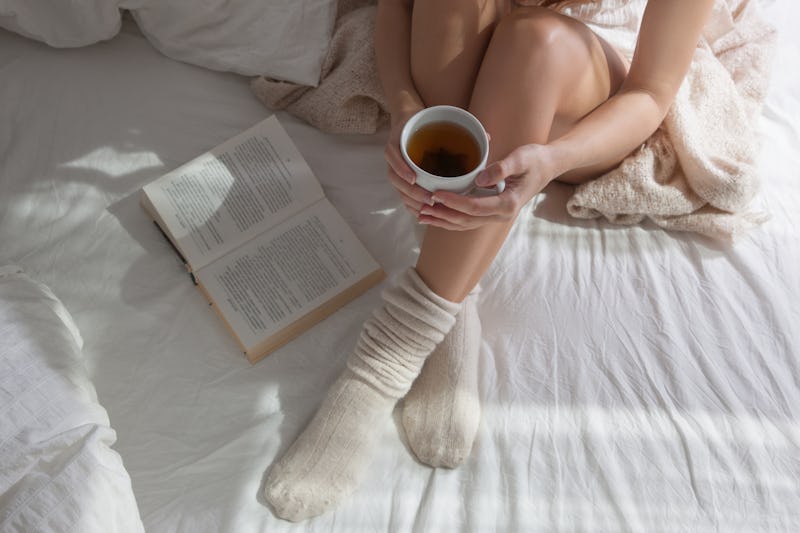 L Julia / Shutterstock
Plagued by cold feet? (No, I am not talking about that nervous feeling we all get sometimes.) Luckily, the best socks for cold feet can help keep your toes nice and toasty, whether your feet are chilly because of cold weather or a medical condition.
When it comes to picking out the best socks for cold feet, one of the most important things to remember is that really thick socks aren't necessarily super warm. The factor that is most likely to determine a sock's warmth is the material that they're made from. Insulating materials like acrylic and warm yet moisture-wicking materials like merino wool are ideal. Regular wool is not quite as soft or breathable as merino wool, but it's still a good option and tends to be more friendly on the budget. Oh, and 100% cotton really isn't the best pick for cold feet; when cotton gets wet (read: if you venture outside at all), then it loses all insulating properties.
Beyond the material, choosing the best pair of socks comes down to a matter of personal preference. I included both low- and high-end picks on this list, as well as picks that come in a range of colors and patterns. I even found a pair that gets extra warm when you stick it in the microwave.
To help warm up your feet, here are six highly rated sock picks on Amazon that reviewers swear by.