The 6 Best Tank Tops With Built-In Sports Bras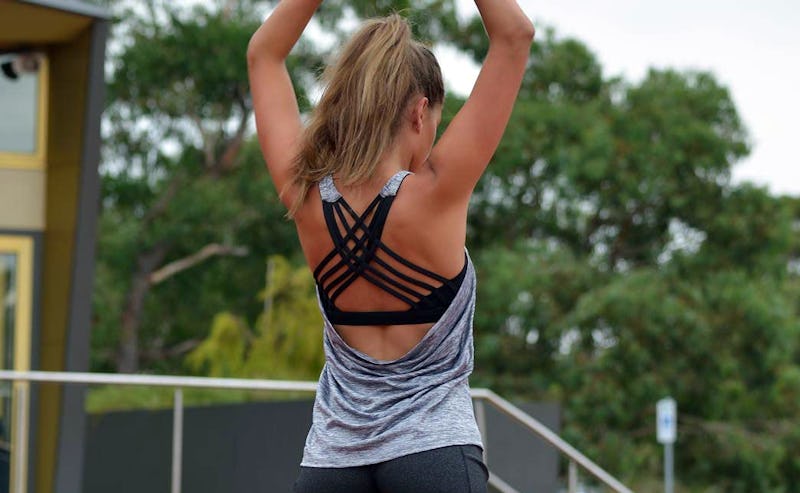 Amazon
Whether you're looking for light support or an extra boost to your existing sports bra, tank tops with built-in bras can be a great option for both working out and lounging. Many styles on the market are even surprisingly supportive. Choosing the best tank tops with built-in sports bra for you depends on how much support you want and what activities you're wearing it for.
If you don't need a lot of support or are looking for something comfortable to lounge in or to wear doing lower-impact activities like certain types of yoga, you may enjoy the lack of restriction tank tops with shelf bras offer.
However, it is also possible to find tops with more supportive sports bras. There are many newer styles that are more like a sports bra with a top wrapped around it, offering a lot more support than the typical camisole. For even more support, you may find wearing a tank with a built-in bra in addition to a sports bra gives your existing athletic gear a nice boost, something that would be especially welcome for high-impact sports like running.
No matter what you choose, the best tank tops with built-in sports bras will make you feel comfortable and supported whether you're stretching, running, or just hanging out.