The 7 Best 'Peter Pan' Movies Of All Time, From 'Peter & Wendy' To 'Hook'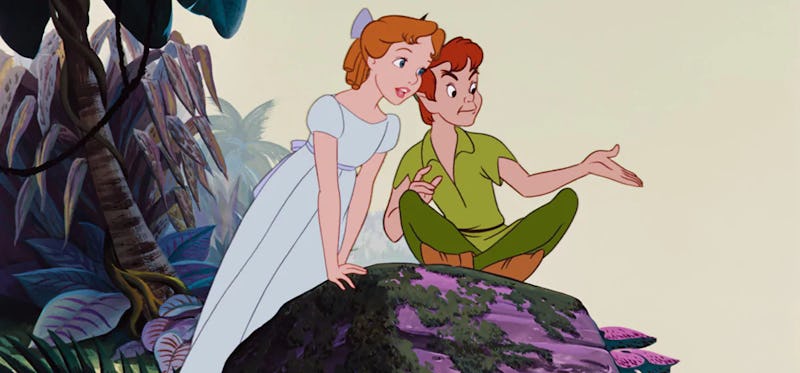 Walt Disney Pictures
Since author and playwright J.M. Barrie first told the story of Peter Pan in the 1904 stage play and subsequent 1911 novel, the boy who wouldn't grow up has gone on to become one of the most adapted characters in all of literature. Countless interpretations of the story have made their way to stage and screen since, with the latest being the upcoming radical Peter Pan reimagining Wendy, from Beasts of the Southern Wild director Benh Zeitlin. But what are the best Peter Pan adaptations?
First of all, there have been a ton of Peter Pan adaptations. From novels and comic books, to television episodes and stage plays, to stage plays acted out on live television (see the 2014 NBC special Peter Pan Live!), Peter Pan has popped up in practically every medium there is. But for the purposes of this list, we'll only be looking at authorized movie adaptations of the story, of which there are seven.
It also needs to be said that the Peter Pan story itself is inherently problematic. The original work contains depictions of Native Americans that most modern critics consider to be inherently racist, as it presents them as fantasy creatures rather than as actual people. Some adaptations handle the problem better than others, but it's a problem that is present in some form in all adaptations that are true to the original story.
With those disclaimers out of the way, it's time to take a look below to see where your favorite Peter Pan adaptation ranks.