The 7 Biggest Misconceptions About Treating Anxiety, According To Therapists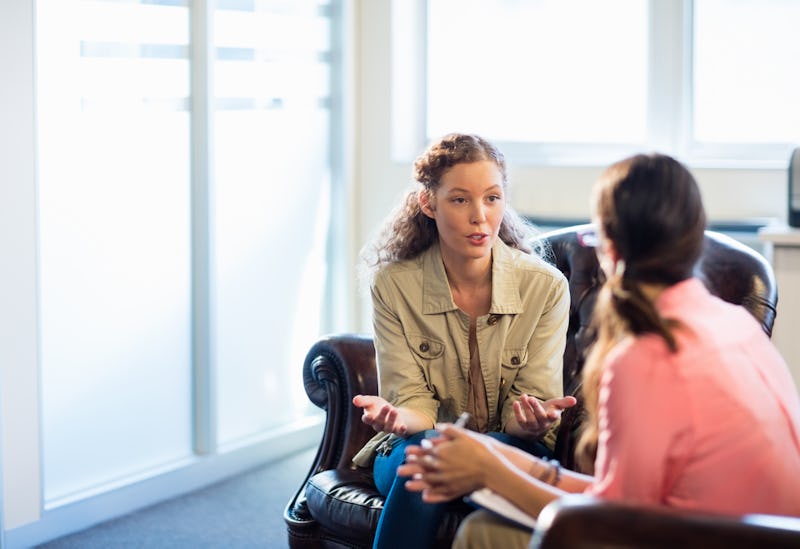 wavebreakmedia/Shutterstock
If you're someone who has anxiety, deciding what path you want to take for treatment can be overwhelming. Between therapy, medications, and different holistic options, you might feel lost about which choices are best for you. Plus, it doesn't make it any easier that there are so many misconceptions about treating anxiety. But the more you know about what's actually true when it comes to managing your symptoms, the better choices you can make for yourself and the more likely you are to feel better each day.
Anxiety is characterized as an intense and persistent fear or worry about perceived or real life situations. "Some degree of anxiety or worry is normal, but once the thoughts and feelings become excessive and intrusive in ones life where a person is worried for most days of the week for a period of six months or more, we see that as an anxiety disorder that deserves treatment," clinical therapist Alison Kramme, MA, LCPC, tells Bustle. "Individuals enter treatment with the hope of getting rid of their anxiety."
Not everyone benefits from the same type of treatment, but there are many myths floating around that can get in the way of people managing their anxiety. Here are the seven biggest misconceptions about treating anxiety, according to therapists.