11 Misconceptions About Women & Anxiety That Therapists Hear The Most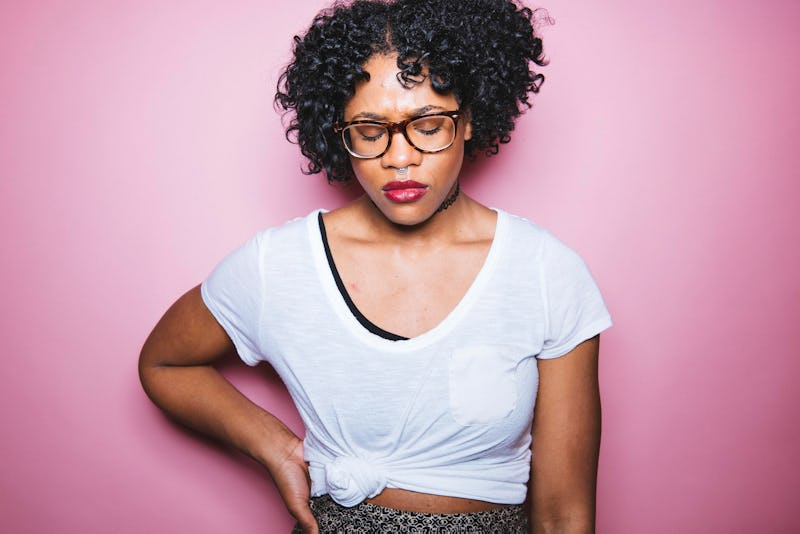 BDG Media, Inc.
Mental health is still a topic that many people don't know much about, which means people are often in the dark when it comes to managing their wellbeing. Issues such as anxiety tend to be misunderstood, and there are a number of misconceptions about anxiety that therapists hear often. Because so many people don't know where to turn when they are going through a mental health struggle, they often fill in the blanks themselves, or they just rely on hearsay, which might not always be true.
"Because anxiety disorders are more prevalent in women than men, it makes sense that the misunderstandings about anxiety affect women more than men," clinical psychologist Crystal I. Lee, Psy.D., tells Bustle. "And with the internet, myths can now spread and perpetuate to the point where it's very difficult to dispel them. There's also interesting societal factors that come into play, with the history of 'hysterical' women, from the era of Freud, and intense pressures for women to be a certain way."
If you're unsure about how to manage your anxiety, you're not alone. Thankfully, clearing up these misconceptions can help make a difference in combatting your anxiety. Here are 11 common misconceptions about women and anxiety that therapists hear the most.