'The Bachelorette' & 'Bachelor In Paradise' Have Been Renewed — Let The Drama Begin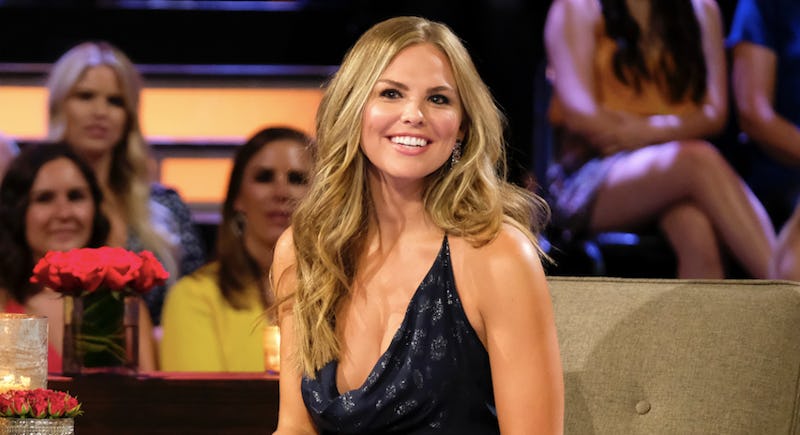 John Fleenor/ABC
Do you hear that? That's the sound of Chris Harrison hurrying over to the Bachelor mansion to plant hundreds of rose bushes for the upcoming year. That's because both The Bachelorette and Bachelor in Paradise have been renewed at ABC for another season, as reported by TVLine. This will serve as Season 16 of The Bachelorette and Season 7 of Bachelor in Paradise, signifying a very rose-y future for the franchise in more ways than one.
Of course, this news doesn't come as a huge surprise to fans, who know full well that Bachelor Nation would revolt if any of the shows failed to come back for another installment of drama and cocktail parties. (What would any of us do with our Monday nights?) But given the franchise's continued popularity, this empire doesn't appear to be going away anytime soon. So pop open your finest bottle of champagne because this is a definite cause for celebration.
The announcement comes just one week after Hannah's dramatic season of The Bachelorette, which saw her get engaged to Jed, followed almost immediately by their break up after she learned her new fiancé had still been dating someone when he left to film the show. It was a season unlike anything fans had ever seen before and now that the series has officially been renewed, you can all but guarantee there will be plenty of more drama still to come.
These renewals also come just hours before the sixth season of Bachelor in Paradise kicks off with prominent fan favorites from both Colton and Hannah B.'s seasons all trying once again to find love on national television. What could go wrong? (The answer to that question is a lot. A lot could go wrong, but that's all part of the fun.)
And for those worrying about the show that started it all, fear not — The Bachelor was renewed for Season 24 back in May, so it too will be back in 2020 as per usual. However, it still remains clear who will end up being crowned as the new Bachelor when all is said and done. Mike and Peter are both viable option as is Tyler C., who was Hannah's runner-up and proved to be just as respectful of women as he is handsome (so, very).
But according to Harrison, who recently spoke with Entertainment Tonight about who the next rose-giver could be, the producers are still weighing their options to see how these months following The Bachelorette play out before making any decisions on the matter. "[This is] why we're waiting [to announce who it is]. Let's see how these guys react," Harrison explained. "Let's see who really is sincere at the end of the day, because we do have a couple of months before we have to start production and really get into this, so we have time." So make of that what you will.
In any case, now fans can rest easy knowing that all three shows of the franchise will live to see another season and hopefully help a few people find some love along the way.