Don't Worry, BSB Isn't Going Anywhere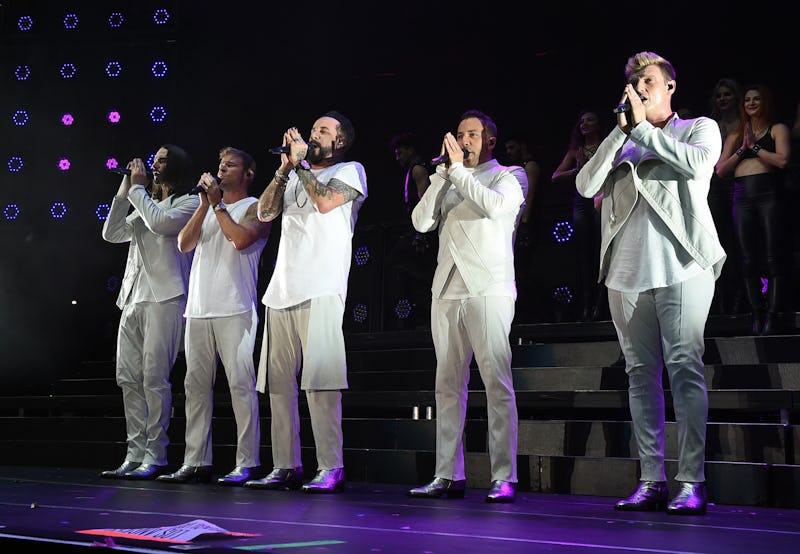 Kevin Winter/Getty Images Entertainment/Getty Images
Hey, every Backstreet fan everywhere: Don't be afraid about the residency ending, don't have no fear. BSB told the world, made us understand, as long as there'll be Las Vegas, they'll be comin' back to the Strip again. Everybody, rock your preferred ticket sales website. The Backstreet Boys' residency is coming back, alri— ugh, this cheesy play on "Everybody (Backstreet's Back)" has probably gone on for far too long. I'm sorry. Anyway, on Friday, BSB announced that they've tacked more Las Vegas dates onto their schedule. Alright! (Oof, I guess corny habits die hard.)
"This is how we thank you in a different way, come on…," tweeted BSB. "#BSBVEGAS NEW DATES ADDED! Nov '17, Jan + Feb '18!" This tweet is, dare I say it, larger than life. (Again, sorry.) So, if you haven't had a chance to see A.J. McLean, Brian Littrell, Nick Carter, Howie Dorough, and Kevin Richardson do their BSB thing at Planet Hollywood, you now have even more chances to check out their Sin City show.
With fellow Planet Hollywood resident Britney Spears taking her final bow at the Axis this December, we should be so grateful to BSB. Someone has got to keep the late '90s/early '00s bubblegum pop nostalgia alive at the Planet, you know? Sure, they're only there through next February (for now), but it's still something.
I don't know who will carry the torch once their stint is through, but one thing at a time. No need to get ahead of myself; I shall live the present. Speaking of presents, look at these lucky ducks and their wrapped-by-BSB birthday gifts.
Thank you, BSB, for bringing the nostalg-aughts to the Strip. If you want to check out the residency, you can find dates and tickets here.