These Famous TV Dogs From The '90s Will Bring Back So Many Childhood Memories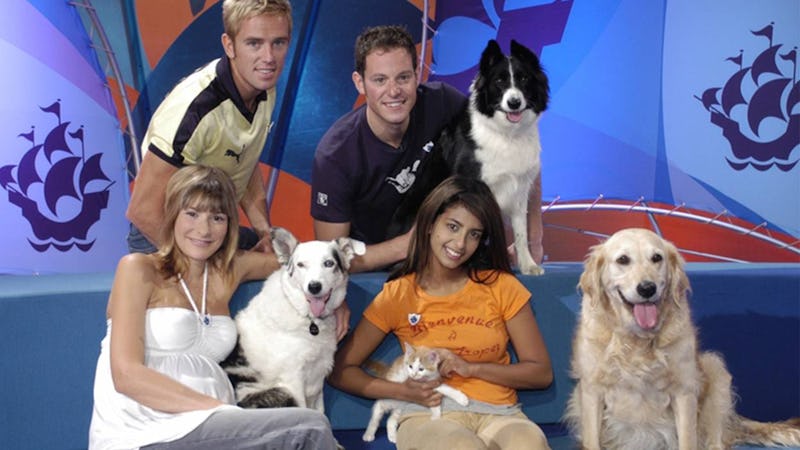 Blue Peter/BBC
Back in the age of television pre-internet, shows gained obsessive followers that tuned in week after week to catch up on their fave slice of entertainment. And TV dogs generally made up a part of your average TV family, helping the family get into heaps of funny escapades or, even better, solve mysteries and save lives. I know right? I can barely get mine to not pee on the floor. So the fact is, we all know the dogs were what we really tuned in for. With so many excellent options, choosing the best '90s TV dogs is low-key a struggle. But in the interest of hard-hitting investigative journalism: I got it.
There is an age-old saying in the entertainment world that you should never work with children or animals. Trying telling that latter part to the cast of the shows below — they seemed to have a whale of a time (through the TV screen, at least). And audiences loved them.
The dogs in this list are not only going to swell your heart with loving memories but also swell your desire to have a baby dog of your very own.
Right, every trip down memory lane needs some sappy music. Sappy music is boring though, so let's celebrate these pups with the dulcet tones of the Baha Men.