Here's All The Durable AF Luggage You Can Get On Amazon — For A Budget-Friendly Price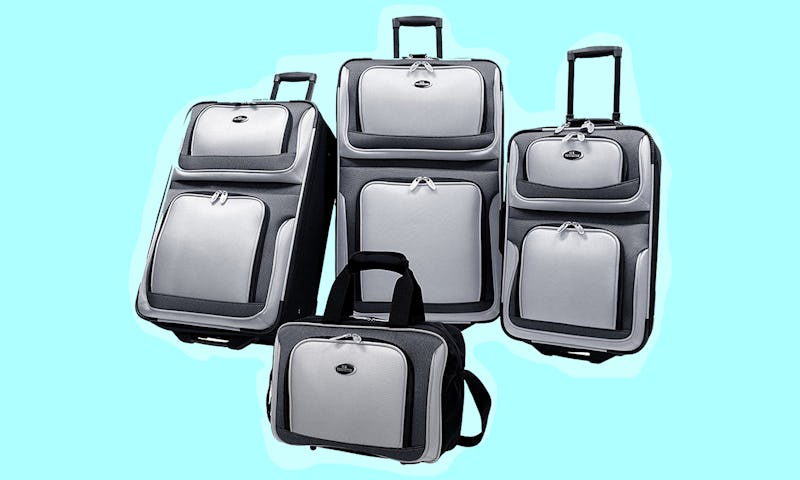 Amazon/Bustle
Traveling can be super expensive as is, but opting for the best budget luggage instead of pricier options will ensure you can pack everything you need without shelling out a small fortune for your wheels. And don't think for a second that "budget" implies low quality — there are some premium suitcases out there with impressive, durable specs.
What's The Best Budget Luggage?
First of all, there are lots of different styles. You could go hardshell or softshell; individual carry-on or one of the best cheap luggage sets; spinner luggage or a two-wheel design. Dare I go on? Regardless of your personal preferences, here, I've outlined highly-rated picks guaranteed to suit your travel and budget needs. They've got useful features like expandable fabrics (for stuffing to the max, obviously), durable exteriors that'll stand up to wear and tear, and, of course, telescopic handles for easy transport.
Read on to shop for your new travel companion, and prepare to be shocked at just how affordable top-notch luggage can be. Then, once you've added your favorite — or maybe favorites? — to your cart, be sure to pick up the best luggage tags and the best TSA-approved locks on Amazon, too. Safe travels!