Yes, You Can Get Great Earbuds Without Spending A Fortune — & These 3 Are Under $20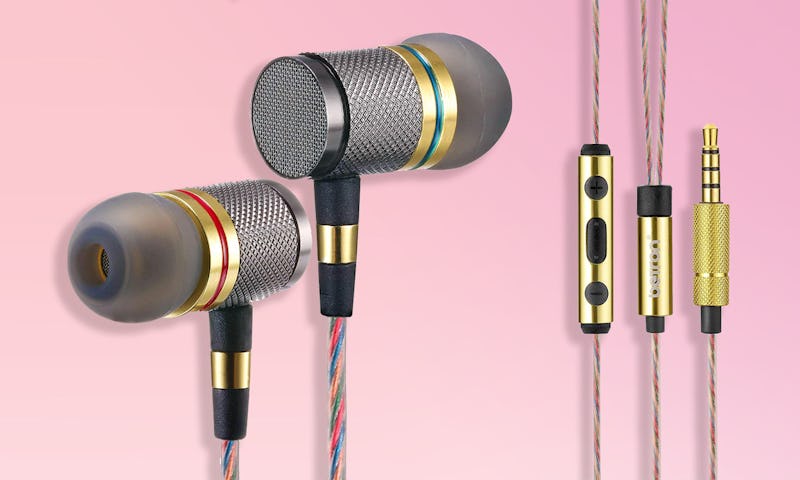 Amazon/Bustle
Believe it or not, there's no shortage of good, inexpensive earbuds. Some of the best earbuds under $20 are capable of delivering the same high-quality comfort, sound, and style you'd expect from more prestige brands, making them great budget-friendly options for anyone looking to spend minimally on premium sound.
What Can You Get For $20?
You can 100 percent find low-cost earbuds with high-performing features like big drivers for more powerful bass and crystal clear sound; noise cancelation or isolation to eliminate background noise; and built-in microphones for voice-activated controls, taking calls, and more. And yes, you can get all that for under $20 — no matter if you're looking for earbuds for runners or a durable pair for everyday use.
Don't believe me? Finding the perfect earbuds is all about knowing which features matter the most to you (for example, sound quality or a super secure fit), and to save you time in your quest for the best, I've already scoured Amazon to find all their must-have offerings within this affordable price range. Here, shop my comprehensive list, then delve deeper into the audio equipment world with some of the best travel earbuds and the best over-ear headphones under $50.