Iced Tea Recipes To Help You Survive The Summer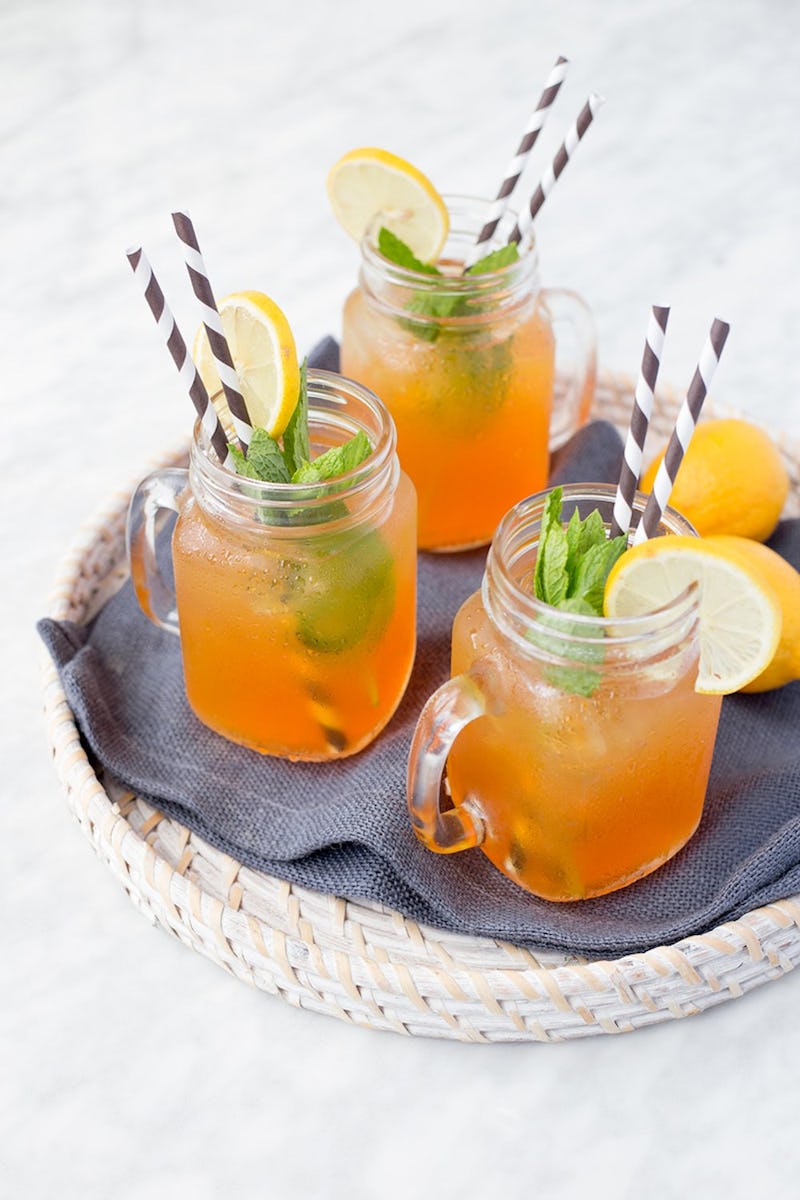 The Kitchen Alchemist
Ah, summer. I have such a love-hate relationship with this season. The long days and cool nights are so dreamy, but the humidity is something I can live without. No wonder I have become obsessed with summer iced tea recipes. It is the perfect way to stay hydrated with a little (or a lot) of flavor.
You might be wondering: Who needs a recipe to make iced tea? It is far too easy to plop a tea bag in cold water, add ice, and call it a day. I mean, I do it all the time. Yet, it is just as easy to take things up a notch. All you need is a few extra ingredients to completely transform a drink. Trust me.
If you are hosting a summer barbecue, these recipes double as awesome party drinks. Just add a splash of booze for instant alcoholic iced teas. Have some time to kill? Pour the iced tea into ice pop molds.You can even blend the tea with crushed ice to make slushies. The possibilities are endless, people.
Personally, I am all about muddling fruit into my homemade summer drinks. Think strawberries, mangoes, and watermelon. You also cannot go wrong with fresh herbs like mint and basil.
Ready to get sipping? Cool off with these 15 iced tea recipes.