7 Of The Best Mascaras Under £10 That You Can Buy At Your Local Chemist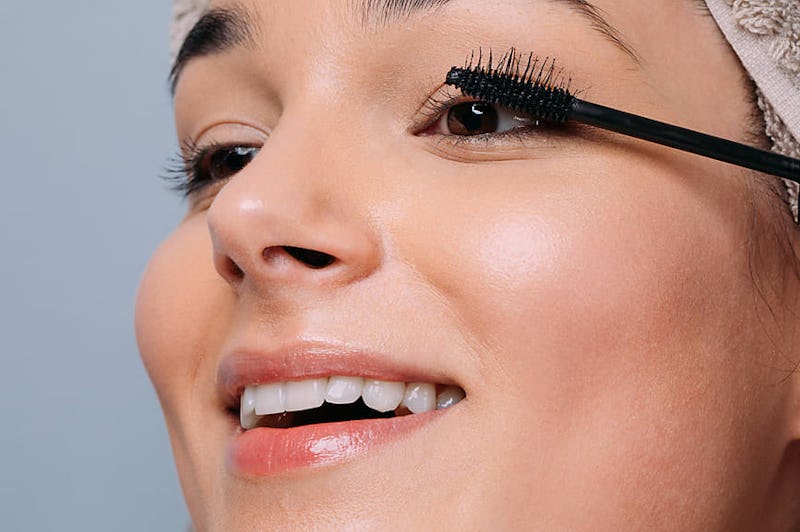 Studio Firma/Stocksy
Whether you're a beauty fanatic or a slightly lazier individual like me, mascara is probably the thing you turn to almost every day. Often, it's the only makeup product I bother to put on. But using mascara day in, day out means you can use it up pretty quickly. So spending a fortune on it isn't ideal. Thanks to a combination of online reviews and personal experience, finding the best mascaras under £10 needn't be an ordeal.
While luxury beauty brands charge upwards of £20 on a single tube of the lash-lengthening stuff, companies that have been around for decades offer a cheaper alternative. And they're loved by some truly famous individuals. Kim Kardashian can't get enough of L'Oreal and Meghan Markle is reportedly a fan of Maybelline.
The key to a good mascara purchase is to know what you want. Do you want natural-looking lashes or a false effect? Lengthening or volumising? Buildable or waterproof? Once you've got that sorted, finding the one becomes a lot easier.
A few things to remember. One: replace your tube every three months to stop bacteria from building up. Two: apply mascara to the bottom lashes first to avoid smudges. And three: don't forget that there are more colour options than just black.