The 7 Best Places To Meet Singles On Valentine's Day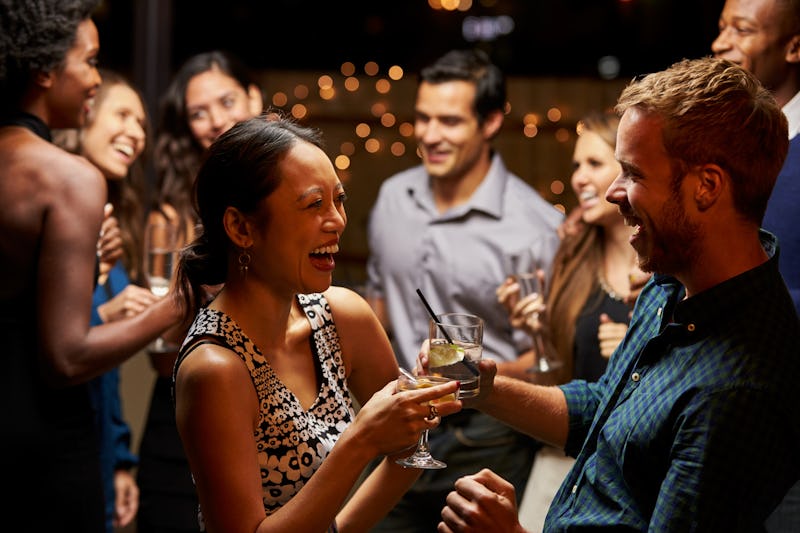 Monkey Business/Fotolia
If you're single and looking for something to do on Valentine's Day, either solo or with friends, there are so many events you can attend to celebrate the holiday. While it often feels like Valentine's Day is only filled with fun options for couples, there are actually plenty of places to meet singles on Valentine's Day. So why not try something new? Believe it or not, it's actually a great night to meet someone.
"It's easy to get into a routine that has you doing the same things over and over," Stef Safran, matchmaking and dating expert, tells Bustle. "The only way to make changes is by taking steps to go out and do things, especially on days that attract larger crowds. Valentine's Day is one of those days. Maybe going out there means you meet a new love interest or make a new friend that has a lot of great friends — which means you'll expand your social circle and dating possibilities. Sometimes it only takes one new person — and going to one new event — to change your attitude about making an effort to find love!"
Like Safran says, you never know who you'll meet. From anti-Valentine's Day parties to 5-hour long happy hours here are some ideas for what to do on Valentine's Day to unite with fellow singles.