The Best Seamless Underwear That Doesn't Give You VPL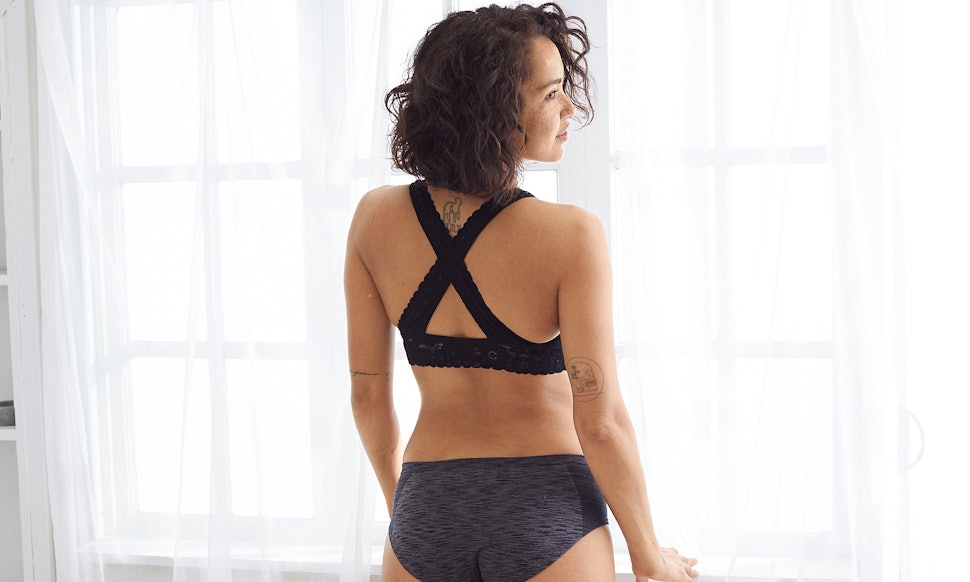 Aerie
Ah, fashion acronyms — that LBD (little black dress) in your closet that's RTW (ready to wear) and OTK (over the knee). Then you've got the VPL, a.k.a. visible panty line, which isn't as much of a perceived issue as it used to be since the mind-blowing realization that we all wear them. Still, the best seamless underwear serves a definite purpose, and it's worth having a few reliable now-show pairs in your drawer for those especially thin leggings. You know, the type that gets even thinner during your favorite yoga pose on a day when the studio is always conveniently packed like a can of sardines.
Like I said, I personally don't see a problem with visible panty lines, and if you want to let 'em shine through, there's no reason why you shouldn't. That said, if you're looking for a great pair of seamless panties, knickers, and thongs to banish those lines whenever you wear a tight dress, jumpsuit, or skirt, online shopping is going to be your best resource.
Since you typically can't try on underwear in-store for sanitary reasons, anyway it seems like you're going in blind either way. However, when you buy seamless panties from online retailers, you've got a whole bunch of past customers who say things like, "I wore this pair of panties underneath a paper-thin pillowcase of a dress made of transparent silk, and as far as anyone knew, I was going commando." With praise like that in mind, I found the best-reviewed seamless underwear that will keep you VPL-free no matter what you're wearing.