These Sex Toys Can Be Worn In Public & Make Literally Every Thing You Do More Fun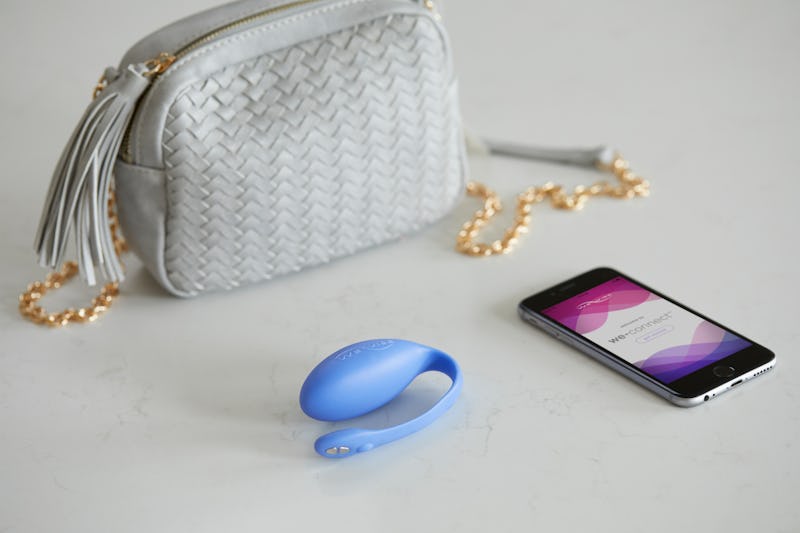 Courtesy of We-Vibe
After I saw Katherine Heigl's character trapped in vibrating panties at a work dinner in The Ugly Truth, wearable sex toys became something of a joke to me. What if someone hears them? What if someone hears you?! But then I thought, maybe that's the fun of them. Wearing sex toys in public gives you a dirty little secret — and there's a thrill to knowing you could get caught.
The first sex toy I ever wore in public was a standard set of kegel balls. I'd walk around with them everywhere I went my freshman year of college. While they didn't bring me much sexual pleasure, they did help me exercise my pelvic floor muscles, and I enjoyed the rumbly feeling of the weights inside them moving around.
Then, I upgraded to the OhMiBod Lovelife Krush Bluetooth Kegel Exerciser, which vibrates for feedback when you squeeze around it. Using that in line at at the coffee shop was definitely an adventure. After that, I did something riskier: I wore the OhMiBod Club Vibe 2.OH Panty Vibe, which vibrates in response to music, to a concert. Luckily, I was in a noisy room, but you'll want to enter quiet rooms at your own risk with that.
For those daring enough to try them, here are some sex toys you can wear out with you to make every activity more pleasurable.