Every Working Woman Should Own At Least One Pair Of These Cute & Comfy Dress Socks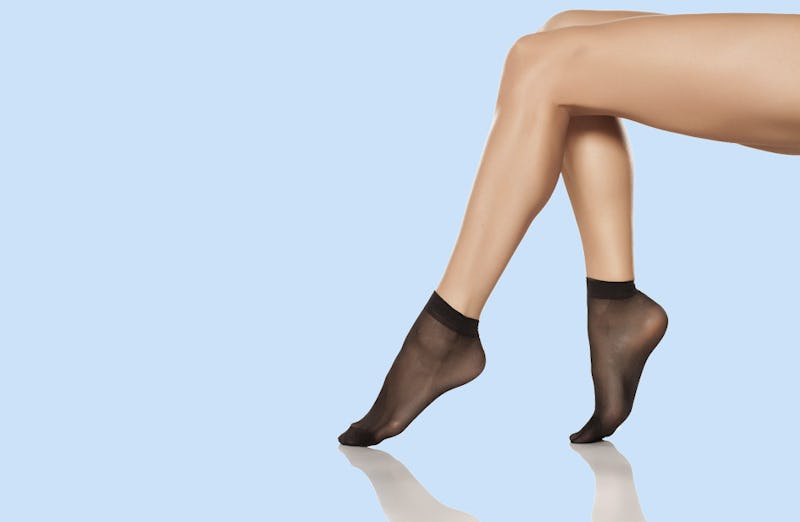 You may not realize it, but shoes aren't the only factor that can cause blisters, sweaty feet, or foot pain throughout the day. The socks you wear also have a lot to do with it — and sporting a pair of the best women's dress socks will allow you to stay comfortable on long days spent on your feet, while still looking your best. There are many different options to choose from, so to help you out, I've outlined four great pairs to wear with your dressier outfits.
Since dress socks are generally made of a thinner, stretchier material than the athletic or everyday varieties, your feet may get sweaty quicker. Opting for a pair made with soft, breathable material can help counteract this and will be the best socks for sweaty feet. When it comes to length, many dress socks are crew length — this means they reach the ankle and are often worn with slacks. For this type, it's important that they have elastic around the ankle band so you don't have to worry about them sliding down. While I've included a few options of traditional ankle socks here, you'll also find a pair of the best socks for open-toed shoes that are low-cut, non-slip, and will give you the flexibility to wear them with a variety of shoes.
All of my picks below are soft, comfortable, and use breathable fabric to prevent sweating — I've even included a pair made with bamboo, which have natural moisture-wicking properties. Whichever you decide to go with, your feet will thank you.