The Black Eyed Peas Are Releasing A Graphic Novel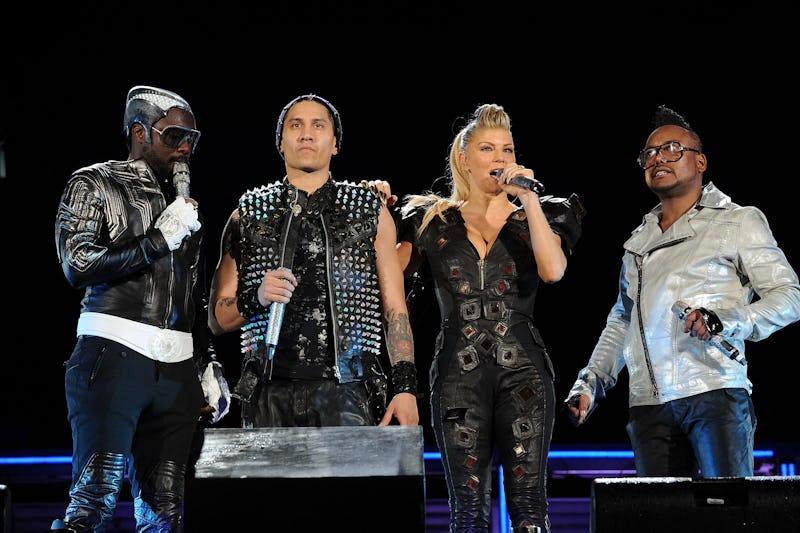 Dimitrios Kambouris/Getty Images Entertainment/Getty Images
Here's a sentence I never imagined I'd write: the Black Eyed Peas are writing a graphic novel. The book, which will be published by Marvel, is called Masters of the Sun — The Zombie Chronicles, and is based on a story written by frontman Will.i.am. In the story, Los Angeles is under attack by aliens, while humans are morphing into zombies — which is exactly the trippy kind of story you'd imagine from the group who released that remix of 'I've Had The Time of My Life.'
Will.i.am told Billboard that the group have "been working on this original story for years," so I'm more than a little excited to see what they came up with. Here's what we know so far: the hero is a hip-hop artist named Zulu-X, and the story will explore allegories of L.A. gangs and street dance culture as Zulu-X battles the aliens with a combination of wisdom and street smarts.
The Black Eyed Peas then teamed up with artists Benjamin Jackendoff and Damion Scott to illustrate their futuristic story, and Will.i.am said that "partnering with Marvel to bring this book to life is more than a dream come true." It sounds like both sides were equally excited at the partnership, as Marvel editor Axel Alonso praised the group, saying that "few artists have done more to embed hip-hop in popular culture than will.i.am and the Black Eyed Peas."
The exciting new comic book by the Black Eyed Peas will be out in July.