Bustle's Editors On Trump + Trans Rights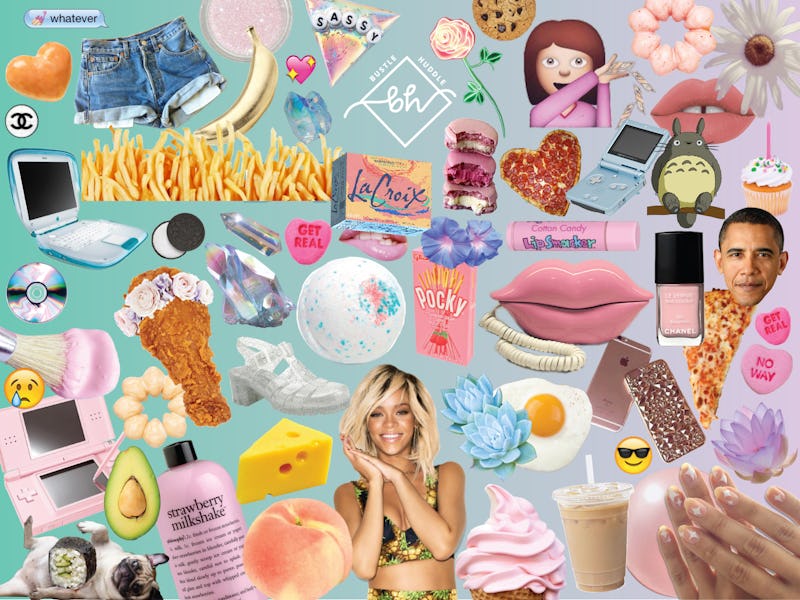 It's hump day, and man, this week really needs to speed up already. Today, as I'm sure you're already aware, brought some heartbreaking news in the form of Trump's ban on trans people serving in the military, so here's hoping the rest of the week is filled with substantially better news.
For more on the trans military ban and the other events from July 26, read on:
Trump + Trans Rights
In highly upsetting news, Trump spent Wednesday morning banning transgender people from serving in the military. Naturally, many people are outraged by the president's actions (which, unsurprisingly, were announced on Twitter), including Chelsea Manning, who called the ban an act of "cowardice."
How To Help: Call your representatives, donate to the ACLU, and show your support for trans people whose rights are under attack by the Trump administration.
Kimye + Another Baby
Congrats are apparently in order for Kim Kardashian and Kanye West, as the surrogate they've hired to carry their third child is reportedly three months pregnant. That means that Kimye baby number #3 is due in January 2018, so for the Kardashian-West family, the new year will likely be off to one truly great start. Let the name suggestions begin...
Video Alert: Selena Gomez's Fetish video is here, and it's intense — but before you start making jokes about the singer's actions in the clip, read this.
The Bachelorette + Who Wins
Potential spoilers ahead, Bachelor Nation! The finale of The Bachelorette isn't until Aug. 7, but we might already know who Rachel picks. During an interview with Entertainment Tonight, the star's friend, Astrid Loch, revealed that Rachel and her mysterious fiancé are celebrating their engagement in Miami — you know, the place where current frontrunner Bryan is from!!!
Shopping Break: Got acne-prone skin? These face washes will be your new best friend.
Angelina Jolie + Moving On
In her first big interview since her divorce from Brad Pitt, Angelina Jolie opened up about the split as well as her upcoming Netflix movie, her health, and her life as mom to their six kids. These quotes from Jolie are truly fascinating — get ready to see the actor in a whole different light.
OMG: Kate Hudson shaved her head, and it looks amazing.
Today's WTF Moment: What if Dumbledore was in Slytherin, not Gryffindor? Things could've been way different...
What to Watch: If you haven't heard, it's Shark Week! Tune in to the Discovery Channel starting at 8 for some fin-tastic content.