Mark Your Calendars: The 'Christmas Prince' Sequel Is Coming To Netflix So Soon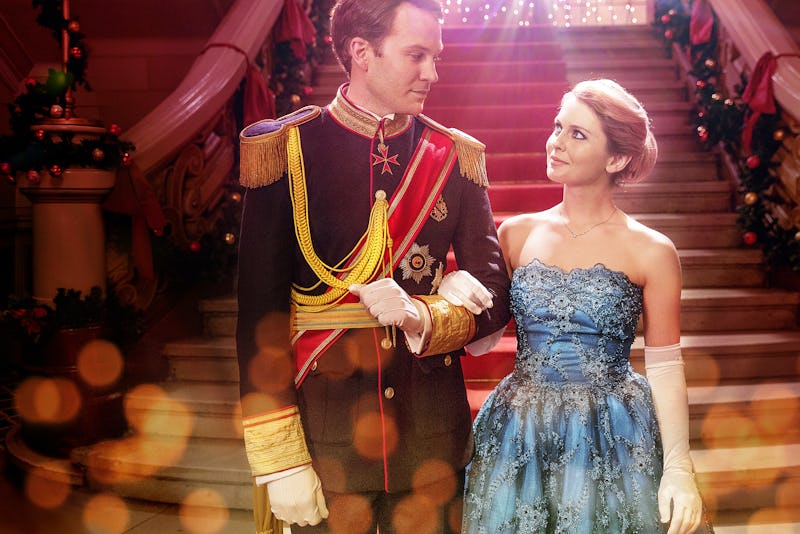 Netflix
Move over Prince Harry and Meghan Markle, this holiday season, there's another royal wedding that will no doubt have people glued to their TV screens. Entertainment Weekly revealed the release date for A Christmas Prince 2, which will help fans kick off the holiday season a little earlier this year. Yes, next month fans are invited back to Aldovia for the nuptials of Amber (Rose McIver) and Prince Richard (Ben Lamb). Think of this as a save the date to make sure you won't forget.
According to EW, the sequel to A Christmas Prince will air Nov. 30. It's pre-December release date will help everyone get into the Christmas spirit. Not to mention, means you can watch A Christmas Prince: Royal Wedding whole 25 times before Christmas comes. Clearly, Netflix gets its viewers, who couldn't get enough of A Christmas Prince the first time around, quickly becoming a viral sensation. After all, that's how we got here.
But, before Amber walks down that aisle — nearly a year after she first met the Prince – she's going to have to decide whether she really wants to be a queen. Not to mention, Richard is dealing with a "political crisis that threatens to tarnish not only the holiday season, but the future of the kingdom." Definitely doesn't sound good, so will this wedding go off without a hitch? Well, grab fasten those sleigh-ride seat belts because this is definitely going to be a bumpy couple of nights.
If this story of a commoner marrying a royal sound familiar, it should since A Christmas Prince was definitely inspired by the real-life royals, Princes William and Harry. In fact, A Christmas Prince screenwriter and former investigative reporter Karen Schaler recently told Entertainment Tonight that the film was loosely based on her time reporting on the royal family.
Clearly, A Christmas Prince isn't trying to ignore its royal connection, even featuring Prince Harry and Meghan Markle's royal nuptials in its first teaser trailer. It's the soundtrack to Amber furiously typing up her wedding concerns, which include a wedding hashtag, her dad's speech, and removing jellied meat from the menu.
For those that are looking for more royal holiday content, Netflix has got you covered. Vanessa Hudgens will star in The Princess Switch, which is like a Christmas Freaky Friday. Hudgens plays not one, but two characters in the film, which starts streaming Nov. 16. Apparently, Christmas comes before Thanksgiving on Netflix's calendar.
In the movie, Hudgens plays Margaret, the Duchess of Montenaro, who magically switches places with Stacy, a regular girl who just so happen to look just like her. And what do you know, all of this happens a week before Christmas. Love is in the chilly air because both Margaret and Stacy manage to fall in love during their body swap.
If princesses aren't your thing. Netflix is also premiering another new movie, The Holiday Calendar starring Kat Graham. The film, out Nov. 2, focuses on a photographer, played by Graham, who inherits an antique advent calendar that apparently can see the future. Let's take a wild guess that holiday movie lovers will be spending a lot of time watching Netflix this November.