Here's What The Star Of 'A Christmas Prince' Really Thinks Of Your Obsession With The Movie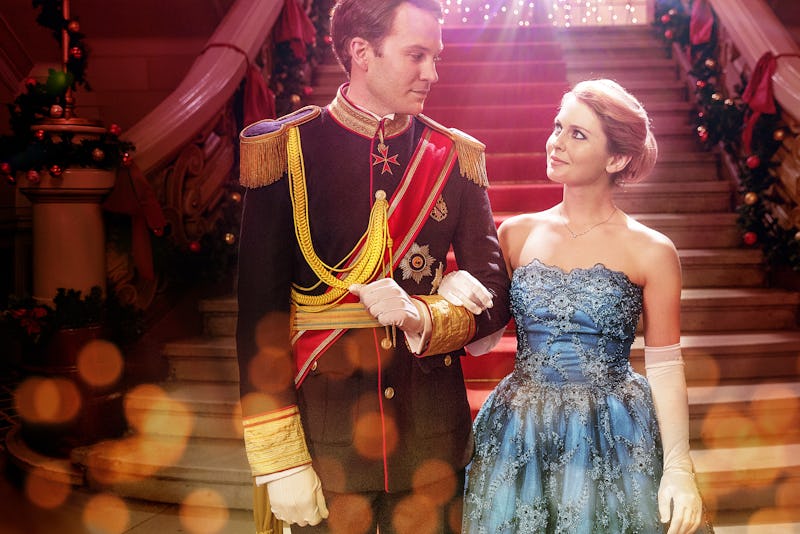 Netflix
Can you imagine watching the same movie over and over again every day for almost three weeks straight? Because according to Netflix, 53 people did just that with A Christmas Prince. The streaming site's sassy tweet heard 'round the world in December jokingly shamed 53 users who watched the Christmas rom-com every day since it had been released on the streaming site on November 17. And now, A Christmas Prince star Rose McIver is finally weighing in on viewers' obsession with Netflix's delightfully corny new holiday classic.
Though those 53 Netflix users probably didn't realize they were being watched, their commitment to A Christmas Prince was downright impressive, especially considering that Netflix eschewed their penchant for premium content to deliver a holiday movie of Hallmark Channel or Lifetime caliber. It's cheesy and predictable, which is exactly what people want from holiday rom-coms, but this was hardly a movie to watch 18 times in a row.
A Christmas Prince tells the story of Amber, an ambitious reporter on a quest to find out the truth about a reclusive, playboy royal prince from Aldovia, a fictional European country. The reporter (who has never actually written a story before) is sent on her first assignment to cover a royal press conference, but when Prince Richard (Ben Lamb) fails to appear, she ends up going undercover as his younger sister's tutor to get the scoop that makes her career. No surprises here, but Amber quickly falls in love with the very person she was sent to expose, and in the end, has to make a major decision that could potentially change the trajectory of her life and career and the future of the Aldovian royal bloodline. Drama, drama, drama!
But Netflix's tweet only inspired more people to watch A Christmas Prince and soon, the entire internet was obsessed. McIver, however, never expected the movie to receive such a fanatical response. "Not at all," she tells Bustle with a laugh. "You never know what people are going to think for any project you're a part of."
The New Zealand actor, who stars in Season 4 of The CW's iZombie, thinks back to all the roles she's played before and can't recall anything having quite as an explosive reception. "There are projects I've been a part of [with] all sorts of expectations around them and then nothing's happened and vice versa," McIver says. "But A Christmas Prince was a lot of fun to be part of and I'm glad it seems to have found a great audience. People responded to it. I had a good laugh."
As for those 53 people who watched it over and over again, resulting in Netflix calling them out publicly?
"It doesn't phase me," McIver says with another laugh. "It's funny. It's a very tongue-in-cheek film in lots of ways and there's lots of jokes being made. It's a sweet holiday movie and I guess it's funny that people cottoned on to that and had a good time with it."
One of A Christmas Prince's biggest fans was none other than McIver's iZombie costar Rahul Kohli. To the internet's delight, he took to Twitter to live-tweet his first time watching A Christmas Prince, and it was incredibly entertaining to witness. He took it very seriously, and thus inspired a whole new wave of people to check it out on Netflix from his sweet reaction. And McIver is totally in on the joke.
"Oh my god, Rahul's live-tweet was everything," she gushes. "That was exactly the experience we hoped people would have. It was very kind of him, actually, to do that publicly." Here's hoping we can all be as open with our A Christmas Prince obsession.