The Cast Of This 'Who' Spinoff Are In A 'Class' Of Their Own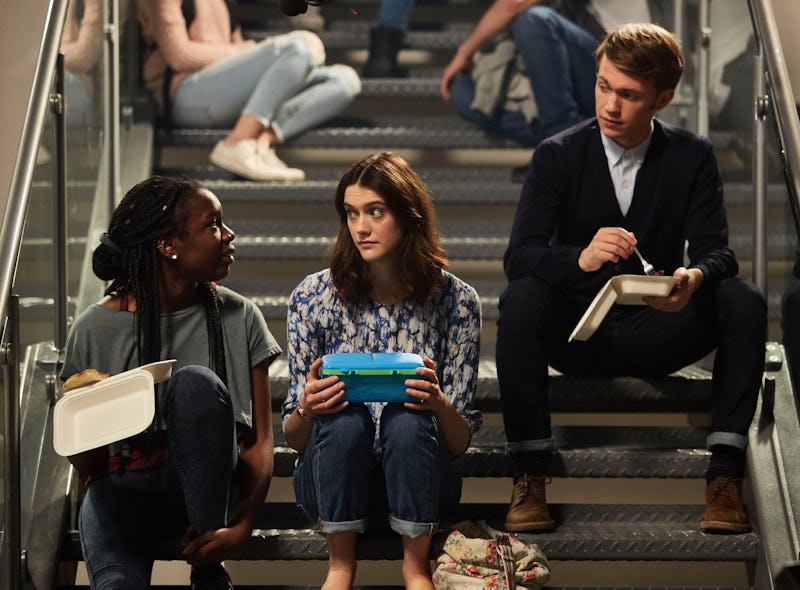 Simon Ridgeway/BBC America
Saturday, April 15 is going to be a big day for Doctor Who fans. Not only does the beloved time-traveling show return for Season 10 on BBC America, but that premiere will be followed by a new series from the universe of Doctor Who, Class. Of course, the spinoff has a lot of similarities to Doctor Who, one of which is that it features a talented bunch of British actors. I mean, just take a look at the heart-pounding trailer for the new series and tell me you're not absolutely intrigued by the cast of Class.
Watching the cast members of Class do their thing in the new series is going to be a joy not only because they're all so skilled but also because it will be an introduction to a fresh crop of rising stars. You can thank the basic premise of Class for the youthfulness of the actors. The series follows four seemingly ordinary students at Coal Hill Academy, all of whom run in completely different social circles (ah, high school). But soon, they realize that they have to band together to fight the alien threats that have burst through the walls of space and time, which have worn down from years of time traveling. Yeah, you can blame the Doctor for that one.
Speaking of the Doctor, the iconic extraterrestrial Time Lord currently played by Peter Capaldi is set to make an appearance in Class, according to the trailer, informing the students that it's up to them to prevent the dangerous creatures from destroying the Earth. So who has the fate of humanity in their hands? Well, it's these actors behind the main characters of Class who are about to take you on the most thrilling high school adventure ever.