'The Crown' Season 2 Has Found The Kennedys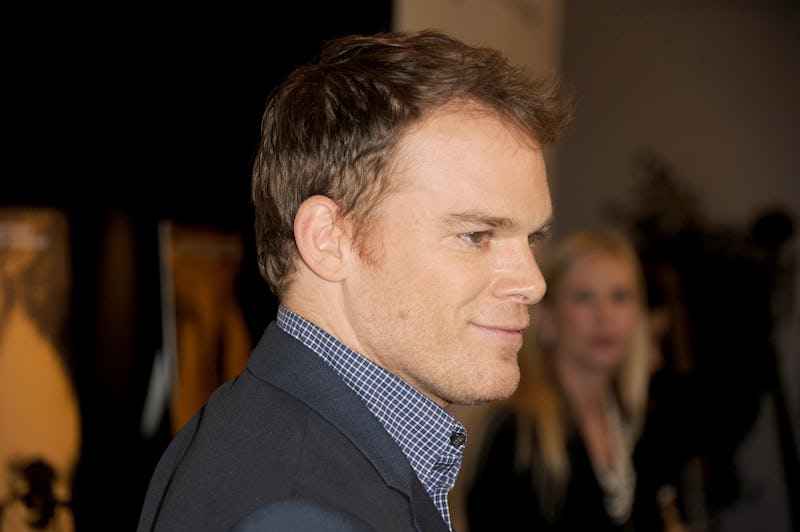 Kevin Winter/Getty Images Entertainment/Getty Images
In tracing the life of Queen Elizabeth II, Netflix's The Crown has brought many well-known historical figures — like Winston Churchill — to vivid life. That's a trend that will continue in the show's sophomore year, as Michael C. Hall has been cast as JFK in The Crown Season 2. The exciting news was first reported by Deadline; and, of course, if President John F. Kennedy is on his way, then you know that Jackie can't be far behind. Sure enough, Jodi Balfour is also joining the series as the iconic First Lady. (Deadline also confirmed that rumor that Matthew Goode had been cast as photographer Tony Armstrong-Jones — aka Lord Snowdon — who would eventually become Princess Margaret's husband.) So, what does all of this tell us about Season 2?
While Season 1 took place from the marriage of Elizabeth and Philip in 1947 through Churchill's resignation in 1955, these three new faces indicate that things will pick up pretty much right where they left off at the finale. Although the original pitch for the show involved The Crown covering about one decade per season, don't expect Season 2 to suddenly flash forward to the 1960s. Princess Margaret and Lord Snowdon became engaged in February of 1960 and were married in May of that year; so, if the show expects to give viewers any context into that relationship and how Margaret moved on from her romance with Group Captain Peter Townsend, the season will need back up and start sometime before the turn of the decade.
Indeed, Deadline's report confirms as much, stating that Season 2 "begins with soldiers in Her Majesty's Armed Forces fighting an illegal war in Egypt," referring to the infamous Suez Crisis that occurred in late 1956. That means that, at most, 18 months will have passed since the events of the Season 1 finale, between Churchill's resignation in April of 1955 and the beginning of the Crisis in October of the following year. And, given that JFK didn't assume office until January of 1961, don't expect Hall and Balfour to pop up until perhaps the midway point of the season.
Deadline also reveals that the next 10 episodes will span until "the downfall of her third Prime Minister, Harold Macmillan, after a devastating scandal." While Macmillan resigned in October of '63 and JFK wasn't assassinated until just over a month later — Nov. 22, 1963 — it's unclear whether Season 2 will stretch all the way until that fateful day… or if the show will put that particular tragedy off until the beginning of Season 3. Either way, hopefully the writer Peter Morgan (The Queen) finds a way to get Kennedy and Churchill in a scene together, so we can get an unexpected Dexter reunion between Hall and John Lithgow (who infamously portrayed the Trinity Killer on Season 5 of that show).
Other than its hints about the show's timeline, this casting news also carries interesting implications for the focus of Season 2. While the freshman season of The Crown concerned itself primarily with Elizabeth's personal life — her marriage to Philip, her struggles with Margaret, her strained relationship with her uncle Edward — and the beginnings of her political career — her coronation, her education, her working relationship with Churchill — it seems clear that the addition of the Kennedys (not to mention the Suez Crisis) will expand the scope of the show to a more international scale, and perhaps broaden its themes to include the lionization of world leaders. (Obviously, that focus on celebrity culture will only grow more pronounced once the show enters the era of Princess Diana.)
Given how fraught things already were within the insular world of the British royalty and Parliament, I can only imagine how tumultuous things will get once Elizabeth starts getting exposed to more and more countries and their leaders and the inherent drama and politics and conflicts of interest they bring with them. Now, if only The Crown Season 2 would hurry up and get here, like, tomorrow…