Rihanna Shines As Marion In 'Bates Motel'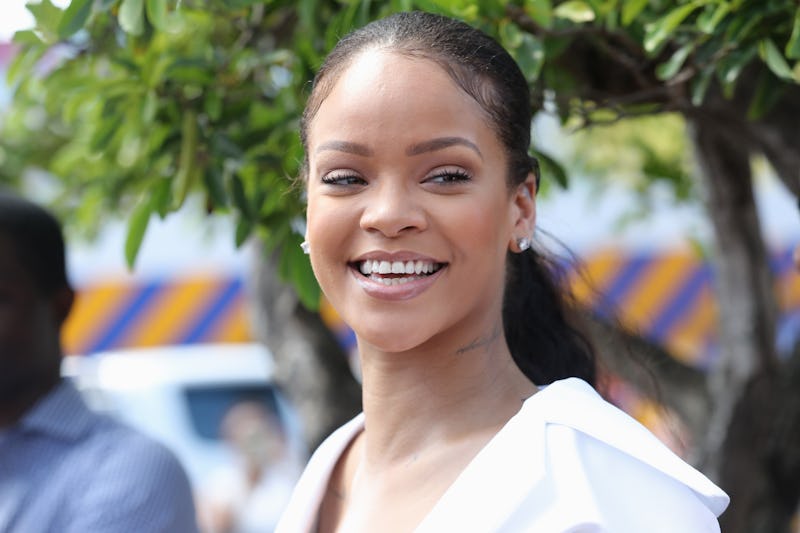 Chris Jackson/Getty Images
Bates Motel's fifth and final season will bring viewers something anti — in the form of Rihanna. As announced during the San Diego Comic-Con last summer, the Grammy award winning singer will play the role of cinema's most famous stabbing victim: Marion Crane. Someone please tell her from now to stay away from showers, and, for good measure, probably baths too. In the meantime, let's focus our attention to the first teaser of Rihanna as Marion on Bates Motel.
For Hitchcock's original rendering of Marion, Bates Motel was (sort of) like Hotel California. She could check in anytime she wanted, but she could never leave. (Spoiler alert: That's because Norman — impersonating his dead mother, Norma — stabbed her to death while she was showering.) But, as fans of Bates Motel can attest, the show doesn't strictly follow Hitchcock's original masterpiece. Which means that the fate of Rihanna's Marion is still up in the air. Which also means, more importantly, that Rihanna will stick around on the small screen for at least a few episodes.
Alfred Hitchcock's 1960 classic Psycho featured Janet Leigh as the lovely, albeit unlucky, Marion, but Rihanna will bring something entirely new to the role. Executive producers Carlton Cuse and Kerry Ehrin released a statement regarding the casting choice last summer. Via The Hollywood Reporter, they said, "We wanted to thrust the iconic role into a contemporary spotlight and redefine it in a meaningful and exciting new way."
Who better to "redefine" the role (or any role, really) than the undefinable Rihanna?
According to EW, executive producer Kerry Ehrin revealed, "We're taking threads of that story and definitely using them so it's recognizable, it's just where we go with it is very different." She continued to explain that this Marion will be a "contemporary woman with some edge" and that — as comes with the territory of TV — we'll get a more fleshed out version of the character, one we were never able to see in Hitchcock's version.
Showrunner Cruse told The Hollywood Reporter, "Season 5 is about the ways in which our show does and more specifically does not intersect with the events of Psycho," adding, "The events in the story will not be the same as the movie. They will cross paths with some of the events in the movie and lead to an ultimate resolution. What that resolution is and how that plays out is something that will be not disconnected to the movie Psycho but will be very much our own story in the same way the entire series has been."
Even though, more than likely, Marion will end up being stabbed in the shower (I can't imagine they wouldn't jump at the opportunity to reimagine such an iconic scene), we can't rule out the possibility that she'll survive. Plus, it sounds like Rihanna's role will have enough depth and dimension for the singer to explore the character long enough to satiate us. All of this is looking pretty good, unless you have a staunch allegiance to Psycho's original plot.
See just how much Bates Motel's Marion veers from Psycho's Marion when the drama returns to A&E for its final season on Monday, Feb. 20.