The First Swatch From Jaclyn Hill's Palette Is Lit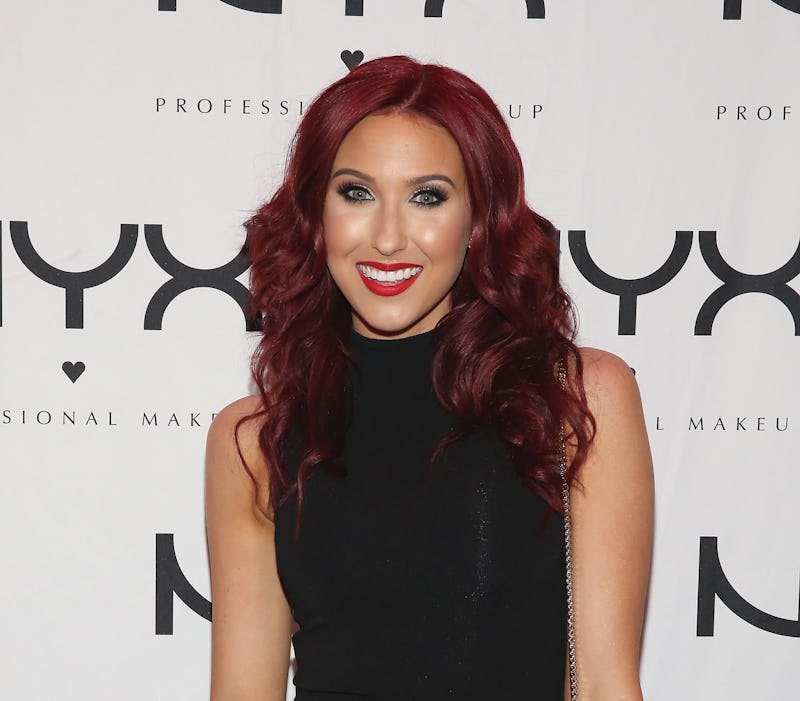 Robin Marchant/Getty Images Entertainment/Getty Images
You may have already noticed, but Jaclyn Hill is upping the ante with her palette. So much so that she's coming hot on Kylie Jenner's heels when it comes to building the anticipation on Snapchat with showing one detail at a time. When it comes to teasing her eyeshadow palette, Hill is revealing little by little, literally. This time, Jaclyn Hill revealed just one of her palette colorsand it's insanely pretty.
Hill just recently revealed that her palette would be in collaboration with Morphe, along with showing her doting fans how much she appreciates them with the inscription on her palette. With so much love, fans went crazy on Twitter, and that was before she even showed any of the colors.
On Friday, she revealed one and only one of the shades from her palette, and it send J. Hill lovers all around into a frenzy. When will the madness end?! (It seems with that kind of loyalty, she has already sold many of her palettes before revealing any colors!) Now that she's shown one, it's only up from here.
The catch is that the palette isn't coming out until March, which means everyone will have to wait a while longer. But it gives everyone the chance to speculate what other types of colors will be included on the palette. In the mean time, you can add her on Snapchat to see what she'll be revealing next.
Hill's first palette shade appears to be a gold-copper shimmer.
Looks like the palette will have a total of 35 shades!
J. Hill's palette will even turn non-makeup lovers into a fan.
We can't wait for a tutorial using the palette.
Honestly, I couldn't have said it any better.