This New Documentary About Gilda Radnor Shows A Little-Known Side Of The Iconic Comedian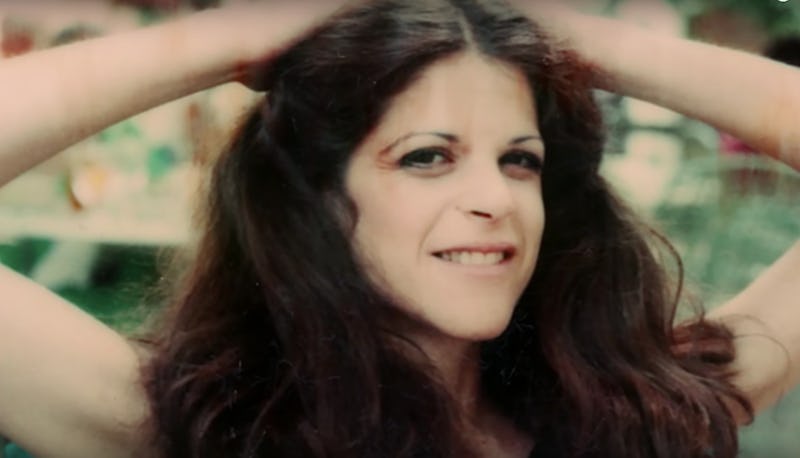 Magnolia Pictures
This year has been a big one for documentaries of influential film and TV figures, including Robin Williams and Fred Rogers. Now iconic comedian Gilda Radner has her own documentary, Love, Gilda, in theaters now and on demand. The film shows how the SNL alum, who passed away in 1989 from ovarian cancer, became one of the show's most iconic female comedians. But it also looks into aspects of her personal life that even Radner's biggest fans might not know about.
In the exclusive clip below, the focus is on Radner's romances, pre-fame. Her childhood friend Judy Levy and her brother Michael look through a scrapbook of pictures from their teenage years, discussing many of Radner's first loves — even finding a picture of a mysterious naked man in the shower, whose identity both Levy and Michael question. Michael then explains that Radner had "quite a few boyfriends," followed with the late comedian herself explaining via recording that her "biggest motivation has always been love."
Radner goes on to explain that falling in love impeded her from graduating from the University of Michigan, after falling in love with a Canadian sculptor named Jeffrey Rubinoff, making her ready to leave behind her life and become his wife. Even though they didn't marry, she played the role of homemaker upon moving with him to Canada. But one downside of their relationship was that Rubinoff disliked Radner's humorous talents. "Jeff couldn't handle if I was ever funny and it was very frustrating," explains Radner. "There was just a part of me that wasn't being used."
The romance might not have been solid, but Radner's move to Toronto was. In her memoir It's Always Something, released the year of her death, Radner explained that she had her first professional acting experience in a 1972 production of Godspell, starring alongside future boyfriend Martin Short, Eugene Levy, Paul Shaffer, and other notable comedians. This led to her joining Toronto's The Second City comedy troupe, kickstarting her career.
Three years later, Radner became one of the first SNL cast members, remaining on the show until 1980. These days, Radner's work is often cited as influencing current female comedians because of her immense talent. She created iconic characters such as Roseanne Roseannadanna, Barbara Walters parody Baba Wawa, and Emily Litella, shaping the opportunities given to future female SNL cast members.
Vanity Fair reports that at the premiere of the documentary at the Tribeca Film Festival, Tina Fey teared up while taking the stage to explain the impact of Radner's legacy. "She was not a piece of casting. She was who she was on the TV," said Fey. "We all saw that and said, 'I want to do that. And it's possible because I see her doing that.'"
Radner didn't just influence female comedians. At the premiere, Keegan-Michael Key also expressed how much Radner played a role in him becoming a comedian. "When I was a kid, I was just like, 'That lady.' Her and John [Belushi] seemed to have the most electric, largest, broadest energy. So that's what drew me in, and it's affected how I do my comedy throughout the years — I try to be as physical and as large," said Key to Vanity Fair.
It's been two decades since Radner's death, but her legacy lives on. With this documentary emerging, those who might not be completely familiar with the SNL's pioneer's work will have a better understanding of how powerful Radner's comedy was.