The Golden Globes Robbed Thandie Newton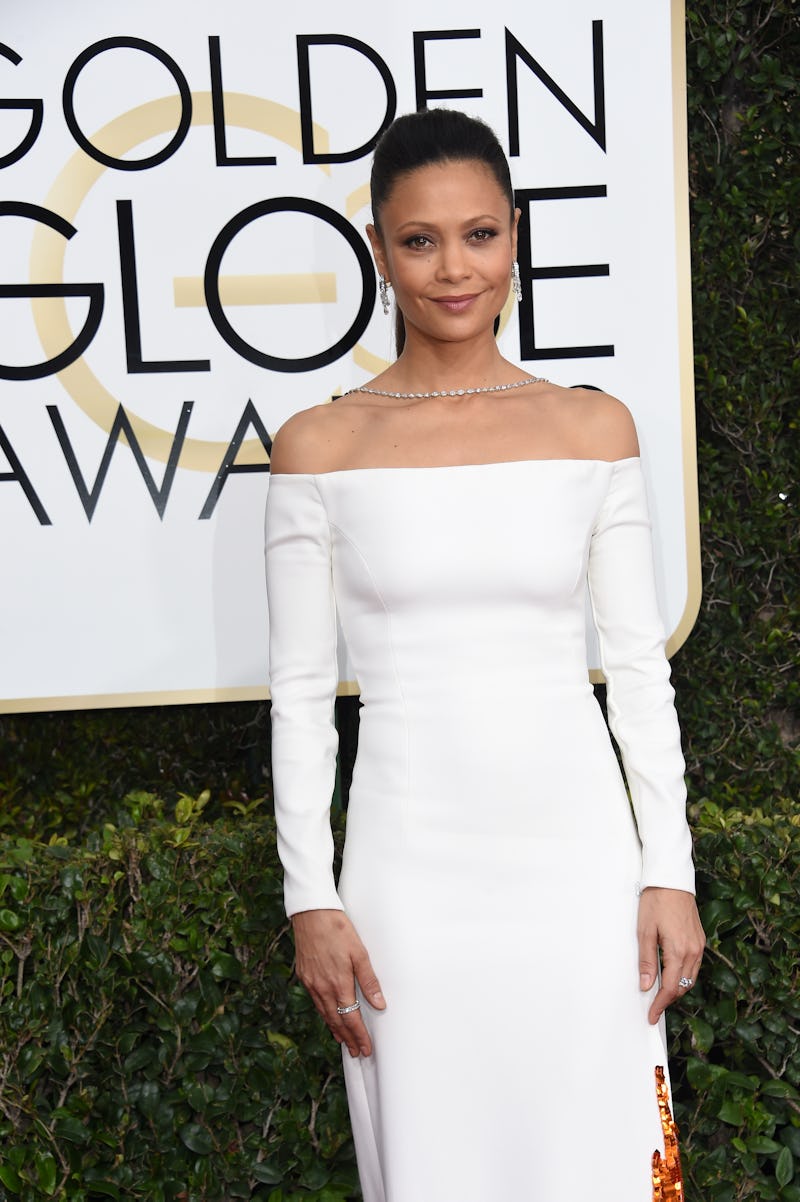 VALERIE MACON/AFP/Getty Images
It truly seemed like the Best Performance by an Actress in a Supporting Role for TV at the 2017 Golden Globes was Thandie Newton's race to lose. However, Olivia Colman won for The Night Manager, which meant Newton was snubbed by the Golden Globes for her performance in Westworld. While Colman gave an understated performance in the underwhelming miniseries, Newton made portraying a robot who becomes self-aware an art form. Her fierce character Maeve may have only been a supporting role, but she was the most compelling character of the new HBO series and her loss at the Globes is completely shocking.
Besides Colman and Newton, the nominees for best supporting actress in a TV series included Lena Headey in Game of Thrones, Chrissy Metz in This Is Us, and Mandy Moore in This Is Us. Besides Newton, I would have been satisfied with a Headey win since her consistent powerhouse performance as Cersei Lannister is often taken for granted, but Newton was not only my personal pick, but the person most expected to win. And that was for a very good reason. She was utterly phenomenal as the brothel madame who starts discovering that her entire life has been a lie. While Colman was one of the best parts of The Night Manager, I'd argue that Newton was the best part of the far superior Westworld.
The Globes obviously had a lot of love for The Night Manager with Colman's costars Hugh Laurie and Tom Hiddleston also winning. Yet, that still does not help explain Newton's snub. The only consolation I can seek is that Newton should hopefully have many more seasons of Westworld as Maeve to prove just how much she deserved this award.