Your Fave 'Stranger Things' Star Is Going To Be In The Next Big Book-To-Movie Adaptation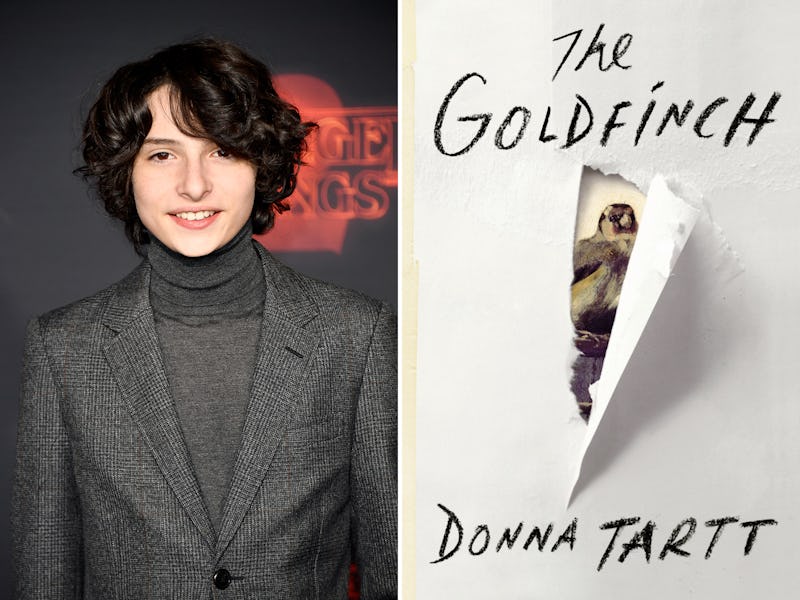 Frazer Harrison/Getty Images Entertainment/Getty Images
While most readers will agree that, in nearly every case, the book is always better than the movie, there are some adaptations worth getting excited for, and right now, that adaptation is of Donna Tartt's Pulitzer Prize-winning novel The Goldfinch. Already highly anticipated by readers, The Goldfinch movie just added Finn Wolfhard to the cast as young Boris, and Stranger Things fans are about to have their lives turned upside down.
A collaboration between Warner Bros. and Amazon studios, The Goldfinch has been one of the most talked about book-to-movie adaptations since plans for its production were announced last year. Fans only got more excited about the forthcoming film when it was revealed that John Crowley, whose 2015 film Brooklyn earned three Oscar nominations, was signed on to direct. Recent casting news, including the addition of 15-year-old up-and-comer Finn Wolfhard, has only heightened the anticipation.
Cast as Boris, a young Ukranian boy living in Arizona who becomes best friends with the book's main character Theo, Wolfhard will be tasked with playing a tough-as-nails kid with a knack for finding trouble. Thanks to his alcoholic and abusive father, Boris is a young boy forced to grow up too fast, and it is his influence that draws Theo into a world of drinking, drugs, and reckless behavior.
Wolfhard, who was nominated for a 2017 Teen Choice Award for his role as Mike Wheeler on Stranger Things, joins an already star-studded cast that includes Ansel Elgort as Theo, Luke Wilson as Larry, Jeffrey Wright as Hobie, and Sarah Paulson as Xandra. Aneurin Barnard, whose recent role in Christopher Nolan's WWII drama Dunkirk has earned him name recognition in Hollywood, will play the older version of Wolfhard's character, Boris.
Best known for his role as Mike Wheeler on the Netflix original series Stranger Things, Wolfhard already proved he has the knack to handle book-to-screen adaptations when he starred in last year's box office hit, It. His role as Boris marks one of many recent high profile jobs the young actor has landed. Wolfhard is also slated to star in Ken Marino's pet-centric film Dog Days as well as the upcoming haunted house flick, The Turning. In addition to his on-screen roles, Wolfhard will be a main voice actor in voice in Netflix's upcoming animated series Carmen Sandiego alongside Jane the Virgin star Gina Rodriguez.
The Goldfinch by Donna Tartt, $15, Amazon
A truly unique story, The Goldfinch follows the life of Theo Decker, a young man whose decision to steal a priceless painting in the aftermath of a terror attack at an art museum that killed his mother dramatically alters the course of his life. Over the course of the book, readers follow along as Theo searches for a proper parental figure, real friendships,true love, and ultimately, redemption. Along the way, there is plenty of drama, deception, and criminal activity to keep readers — and, soon enough, viewers — on the edge of their seats.
Production for The Goldfinch is scheduled to start at the end of January, but the film won't be in theaters until Oct. 2019. Although there is still over a year of waiting left, fans who are eager to see Tartt's literary masterpiece come to life on the big screen have plenty of reasons to get, and stay, excited, including Wolfhard's casting. If the young actor's stellar performance as the lovestruck Mike on Stranger Things or the quick-witted, foul-mouthed Richie in It are an example of what he is capable of, then it seems like Wolfhard is more than up for the challenge of taking on one the role of Theo, one of the most important (and beloved) characters in The Goldfinch.