Where In The World Is Carmen Sandiego? She's Headed To Netflix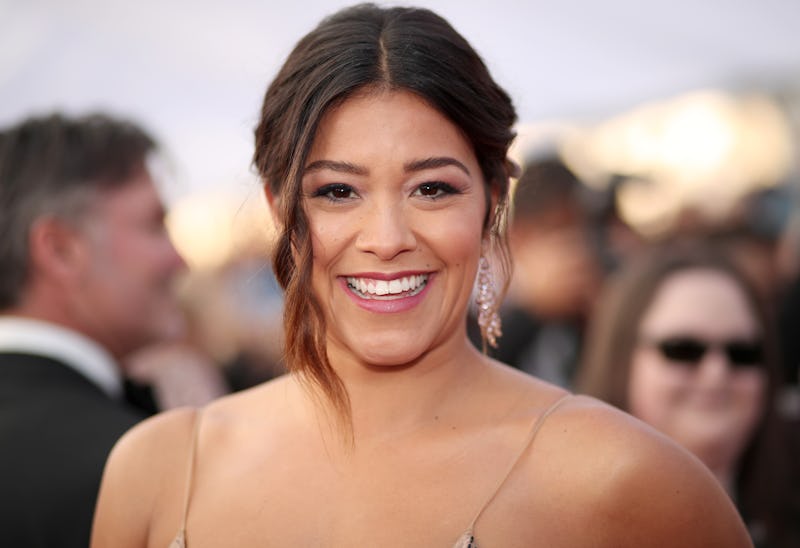 Christopher Polk/Getty Images Entertainment/Getty Images
Amazing news for '90s kids everywhere: The Where In The World Is Carmen Sandiego? reboot is officially happening, and Gina Rodriguez is just as excited as you are. The Jane The Virgin star had already been rumored to be involved, and she's such a great choice to voice the titular character. And according to E! News, it's now been revealed that Finn Wolfhard, who plays Mike in Stranger Things, will voice Carmen's accomplice and friend, The Player. Netflix has reportedly ordered 20 episodes of the show, which is scheduled to premiere in 2019. While that feels like a long way off right now, it's sure to be worth the wait, especially with Rodriguez as Carmen Sandiego.
According to E! News, the reboot will explore who Carmen Sandiego really is and why she became a master criminal, giving viewers more back story into the popular character. Confirming the news on Twitter, Rodriguez wrote, "I already have the fedora and coat. So it's definitely true." While we'd all love to see the actor take on the role in a live-action series or movie and don the red fedora for real, it's clear that she's more than a little excited to become to voice of such an iconic character.
There have been several incarnations of Carmen Sandiego, all of which have helped make the character the institution she is today. '90s kids will remember the animated series Where on Earth Is Carmen Sandiego?, which ran for four seasons between 1994 and 1998. Along with video games and novelizations, Carmen Sandiego was a cornerstone in so many childhoods, which makes her return to the screen all the more exciting.
There's even a sneak peek of what the new Carmen will look like:
Netflix definitely appears to understand the zeitgeist, considering they've already successfully rebooted several shows that viewers love — from Fuller House to Gilmore Girls: A Year In The Life. With an impressive team involved, the latest version of Carmen Sandiego will introduce a new audience to a beloved character, and that's a truly great thing.