The Grammys Gift Bags Have Almost $1,500 Worth Of Wellness Swag — Here Are 6 Cheap Dupes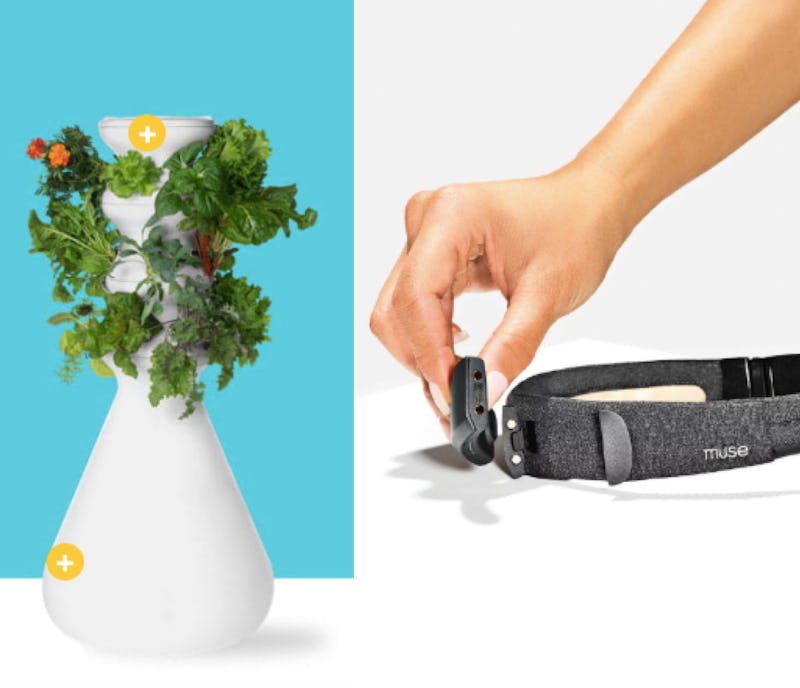 Screenshot via Lettuce Grow/Muse
If you think the fashion on the Grammy red carpet is luxe, just wait until you hear about the gift bags. Given out to presenters and performers, last year's Grammy Awards gift bags were reportedly worth of over $30,000, according to the Daily Mail. And while the full estimates aren't yet in for how much everything in the 2020 Grammy's gift bag, Popsugar estimates that this year's beauty products alone could go for over $10,000. Don't despair at your utter lack of that level of swag, though. The gift bags might have at least $1,500 worth of wellness items, but there are cheaper ways to get the Grammy wellness products of your star-studded dreams.
A sneak peek of these products was sent to Bustle on behalf of Distinctive Assets, a marketing company contracted by the Recording Academy, which puts on the Grammys, to coordinate its gift bags. And the gifts look too cool for school. The wellness gifts in this year's Grammy swag bag are mostly focused on mental health, including subscriptions to various life coaching and licensed therapy services. (Celebs: They're just like us!)
Many of these products can be expensive, but fortunately there are cheaper alternatives to treat both your health and your bank account. Want to get your hands on some meditation-focused smart tech from the Grammys bag? Or have you been looking for a safe way to find quick help when you're having an especially tough day? These six self-care alternatives to the expensive products and services offered in the Grammy's swag bag can set you well on your way to wellness.