The 'High School Musical' TV Series Just Cast A Character Who Could Be The New Troy Bolton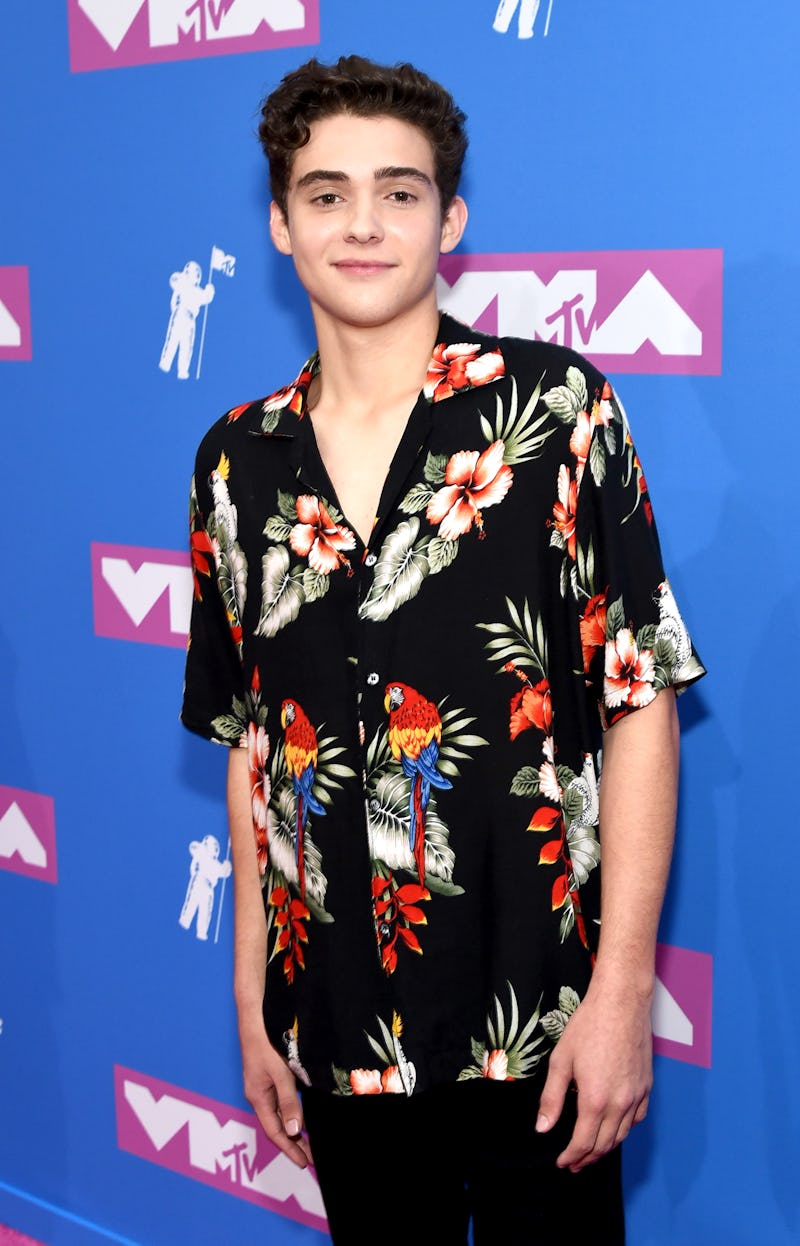 Mike Coppola/Getty Images Entertainment/Getty Images
Joshua Bassett is what Disney has been looking for. According to The Hollywood Reporter, Bassett is the new male star of the upcoming High School Musical TV show, set to debut on Disney's upcoming streaming service next year. Basically, Bassett gets to be the new version of Troy Bolton on High School Musical: The Musical — though, he's playing a guy named Rick, who sounds a whole lot like a Troy-type. Either way, Zac Efron's dancing shoes aren't easy to fill, but let's bet on Bassett being up to the job.
THR reported that Bassett will play Rick in High School Musical: The Musical, "a cynical but charming high school junior" who's trying to win back his ex-girlfriend Nini. His big plan being that he's going to star opposite Nini in his school's production of High School Musical. Yes, there are a lot of layers of show within a show in this new take on HSM, which has yet to announce who else has been cast in the show.
The 10-episode series, which will be shot documentary-style, follows Rick and his fellow East High students attempting to put on a performance of High School Musical. And like those student performers that came before them they realize they can't keep the drama solely on the stage — or the love. Each episode of High School Musical: The Musical will feature a new take on one of HSM's classic songs, while also debuting a new original song. Yes, the series is both meta and nostalgic.
Getting the starring role in the HSM reboot is a big get for Bassett, who, according to his IMDb, has only appeared on two TV shows: Lethal Weapon and Disney's Stuck In The Middle. He'll also appear in the upcoming Bravo series Dirty John, based on Christopher Goffard's true crime podcast and Los Angeles Times report, out Nov. 25. High School Musical: The Musical will be his first time playing a series regular.
But, Disney has nothing but faith in the 17-year-old actor, singer, and dancer, who also happens to play guitar. "Joshua's interpretation of the Ricky character was brilliant — funny, winning and, at the same time, uniquely vulnerable," Gary Marsh, president and chief creative officer at Disney Channels Worldwide, said in a statement to THR.
That might be because Bassett is a big of a theater vet, appearing in 30 productions over the course of his decade-long career. It also doesn't hurt that Bassett grew up watching Efron and Vanessa Hudgens in High School Musical, which should make everyone feel old. "As someone whose childhood was shaped by the cultural phenomenon that is High School Musical, I am thrilled to have the opportunity to continue to tell this story," Bassett said in a statement. "Go Wildcats!"
The original High School Musical launched the career of Efron, who has only had good things to say about his time as a Wildcat. Two years ago, Efron shared a #tbt from his High School Musical days featuring Vanessa Hudgens, Ashley Tisdale, and Corbin Bleu, his "o.g. crew." In the caption, Efron called it the one of the "most cherished and exciting times of my life."
Twelve years after the original debuted, the time has come for HSM to form some new memories this time with a new leading man, who may just see his career start soaring, flying, next year when the show debuts.