Lo Bosworth Reveals She Struggles With Depression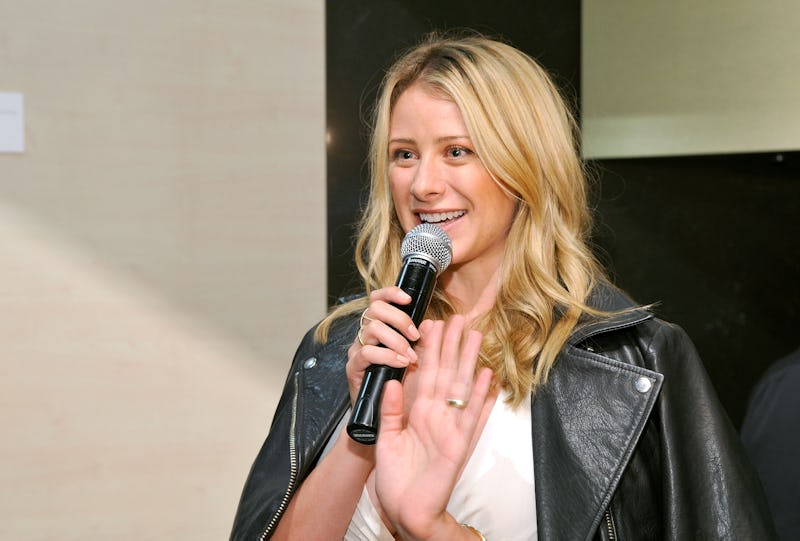 John Sciulli/Getty Images Entertainment/Getty Images
For many of us, we spent our tween or teenage years obsessing over shows like The Hills and Laguna Beach. Yet while we loved these shows, it was easy to forget that their stars were actually real humans with thoughts and emotions that weren't always reflected on-screen — which is one of the reasons why The Hills' alum Lo Bosworth's openness about her struggles with mental health is so moving. On March 10, the now-professional chef took to her blog, The Lo Down, to share a written piece and video about her year struggling with depression and anxiety, a battle that kept her from creating the content she has become well-known for, and her words are incredibly inspiring.
Bosworth starts her post with the note that while she felt like 2016 was "the worst year ever", she still had some positive experiences, such as starting a feminine wellness company, getting a puppy, and turning 30. However, there was still some darkness happening during the year, in the form of an un-diagnosed vitamin deficiency that left Bosworth to deal with "crippling anxiety and depression."
She goes on to describe, in detail, how she felt during this time, "I mean, can you imagine having a 60 day long panic attack? I can now – I lived it. On top of all of this, imagine that you have no idea why your body is turning itself inside out, your brain feels like it's on Pluto, and your sweet boyfriend is wondering what the f*ck is going on," Bosworth writes. These are important words for anyone who has faced issues with their own mental health. While everyone's experiences are unique, there's no question that any person struggling, especially public figures like Bosworth, who chooses to speak out about their issues is doing some much-needed work in helping destigmatize mental illness and provide support for those suffering.
Bosworth explains in the post that at the tail end of 2015, she began to feel "off," so at the beginning of 2016 she began therapy and medication, the latter of which she describes as a "vicious" cycle of, "up and down. Up and down." And yet through all these things that helped her — therapy, medication, support of friends and family, exercise — something still felt unanswered. Then, in September, when doctors were surprised by the celeb's lack of progress, they ordered a complex blood test that revealed Bosworth had severe deficiencies of Vitamins B12 and Vitamin D. Symptoms of this include depression, anxiety, fatigue, headaches, dizziness, and more.
The TV personality discovered that she has mutations in the MTHFR and MAOA genes, which break down Vitamins B12 and D. In order to heal, she started taking the "most bio-available methylated form" of both vitamins, and "following a strict regime everyday." Bosworth now says she feels "better even than I did in 2014 and most of 2015 leading up to The Great Depression," which is so great to hear.
Bosworth's dedication to working through her mental health issues to fully understand and combat them is so important. While there isn't a "silver bullet" to fix things, it's great to hear that, as she writes in the post, she believes that, "you should fight, you should explore, you should take your health into your own hands and be your own advocate, and that you CAN come out the other side with some serious scars, but feeling like a brand new human being."
Speaking out about her struggle, a time in which Bosworth apparently "could barely process" her feelings, "let alone work a full 9-5 on YouTube videos," is such a huge deal. The mental health stigma is real, which may cause those impacted (one in five adults per year, according to the National Alliance on Mental Illness) to not get the help they need. The more people —specifically those with voices that many listen to, like Bosworth — we have going out into the public eye and opening up about their own health and recovery, the better.