'The Hills' Star Lo Bosworth's Top Party-Hosting Tips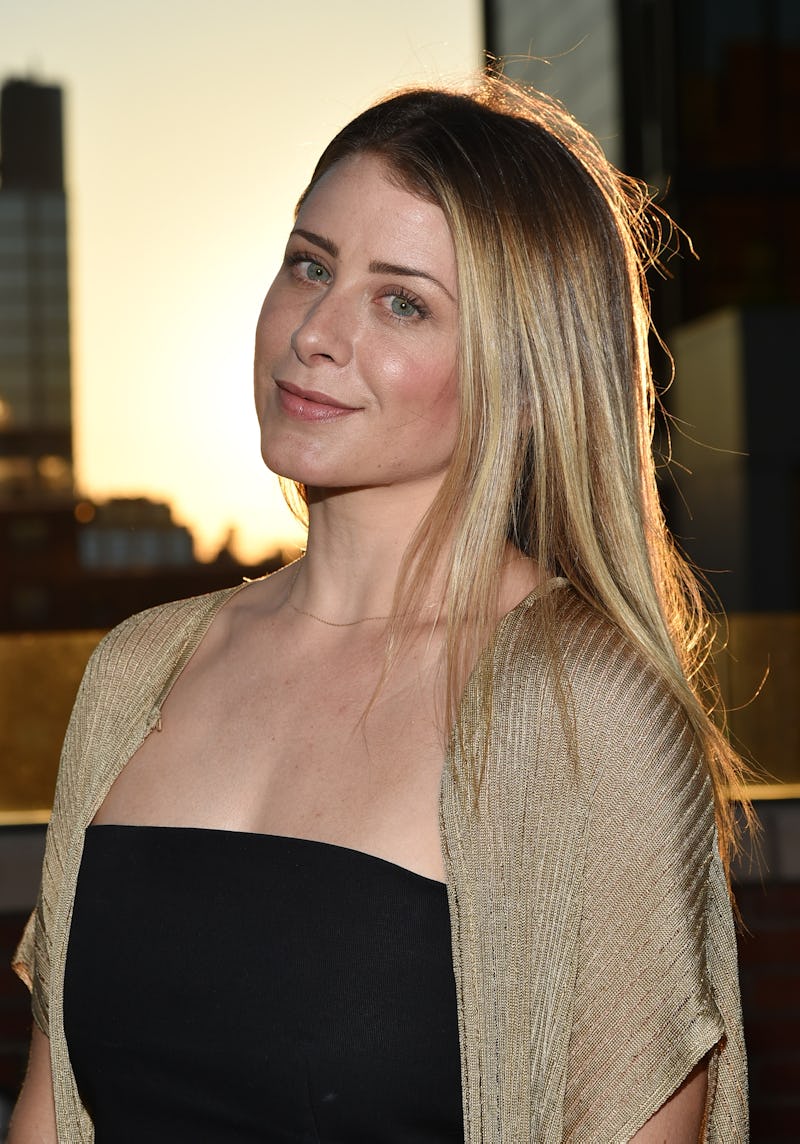 Mike Coppola/Getty Images Entertainment/Getty Images
From her days as LC's down-to-earth bestie on the iconic Laguna Beach to blogger, author, entrepreneur, and lifestyle personality, Lauren 'Lo' Bosworth knows a thing or two about parties. And now, the hostess with the mostest is on a mission: Lo Bosworth wants you to throw more parties. Specifically, ones with good music, great drinks, and this very easy-peasy food.
We all watched Lo plan more than a few parties during her high school days on Laguna ("who are you asking to winter formal?") and lived vicariously through her Malibu beach hangs and bonfire nights on MTV's spin-off series, The Hills. Since the show, she's parlayed her food, fashion, and hosting smarts into a hosting company, a best-selling book called The Lo-Down, a lifestyle site also called TheLoDown which is written with 20- and 30-something women living the city-life in mind, a line of natural beauty and wellness products called Love Wellness, a podcast called Lady Lovin', and a degree from the French Culinary Institute in New York City. Needless to say, Lo's been busy. But don't let her go-getter nature fool you; Bosworth knows when to take a break.
"I'm continuing to focus on TheLoDown," she explains to Bustle. "I took some time off from work, and now I'm just throwing myself into blog … to be honest, I don't know if I need another job. Probably not."
In light of barbecue season officially being in full swing, I hopped on the phone with Lo to get the scoop on all things hosting. The reality star-turned-business-mogul shared some of her best tips for how to throw a party when you're short on time, energy, and funds, and even shared her go-to summer cocktail recipe. Whether sinking your toes into the sand at the beach or kicking back in a breezy backyard, channel your inner Lo-key hostess (sorry, had to) and use these tips to throw a soirée that's satisfying, but simple.
1. Pack Some Snacks
Whether you're posting up for a day on the beach or find yourself knocking out errands around town, you're going to need a snack. Take it from Lo herself: "When I go to the beach, I like something easy and delicious that's also going to keep me full. I often go with just a bag and umbrella and stay all day long, so functionality is important. Something with protein is definitely at the top of my list," Lo explains.
If you're hoofing it around the city or trekking to a friend's place across town, pack something compact that you can spread out in a jiffy. Lo's go-to is a handy new release from Hillshire Snacking. "Lately I've been bringing Hillshire Snacking Small Plates in my beach bag, and in my city bag as I'm walking around, as well. They're thoughtfully curated, use really high quality ingredients, and have great flavor. And they're perfectly portioned to eat on the on go."
2. Mix It Up
Even if you're throwing a low-key get-together, a signature cocktail for the event adds an added dose of dapper to any occasion. Pick something simple, batch-friendly, and seasonal, then encourage guests to BYOB if they want specific. Lo suggests an easy summer sipper that's refreshing but not too fussy.
"It's a great way to elevate the event and make it seem special, even if you haven't put a lot of time or energy into it. My all-time favorite is a tequila on the rocks, with a few squeezes of fresh of lime juice and a few slices of fresh jalapeño. It's sort of a modified margarita," she continues. "There's no other liquor in it, and no mixers, but with enough lime juice and the muddled jalapeño, it's really delicious."
3. Keep It Simple
Whether you're watching Rachel find love on The Bachelorette, posting up for Labor Day weekend, or celebrating a friend's new baby, the best parties balance prep with relaxation. Nobody likes being stuck in the kitchen while guests mingle, so fight the urge to go overboard on the presentation, and choose things that can be prepped in advance and set out throughout the event. Much to the delight of last-minute hostesses everywhere, Lo suggests sticking to things that are pre-made and ready to go.
"You can also do a quick run through the salad bar at your local grocery store. If I'm having friends over, I like to do a snack and a great drink. That's why I like Hillshire Snacking so much… everyone gets their own small plate, and it's a party!"
4. Set The Tone
Parties are one of the best ways to meet really great, totally vetted new friends. Invite guests to bring a friend along, then keep the music volume low so people can talk and get to know one another. Try writing up conversation cards to get the chatter going over dinner, and of course, a table of snacks and a drink buffet offers a nice home-base for shy guests who need a minute to warm up in a crowd. Lo says that the right guests can make or break an event, and suggests paying special attention to guest lists and seating arrangements to make sure everyone's comfortable.
"If you get the right people in the room, it creates a really special energy. I like to curate my party guests to make sure everyone is on the same page, likes the same things, will have great conversations… that sort of thing. There's nothing like good banter, having a cocktail, and dancing around."
5. Recognize That You Don't Always Need A Special Event
When it comes to hosting, any day can be a reason to celebrate. Tired of flying across the country for weddings and showers? Throw your own single gal bachelorette party (hey, you're technically a bachelorette, even if you aren't engaged ...), throw a summer movie night, host a record party, coordinate an afternoon of lawn Olympics, or throw a potluck picnic in the park. Even Lo agrees — sometimes a "just because" party ends up being the best one of the entire year.
"Snacks, drinks, good friends … I mean, is there any better way to enjoy the weather? A beautiful day is enough of a reason to get outside in New York."