THIS Is Why You Love The Sanderson Sisters From 'Hocus Pocus' So Freaking Much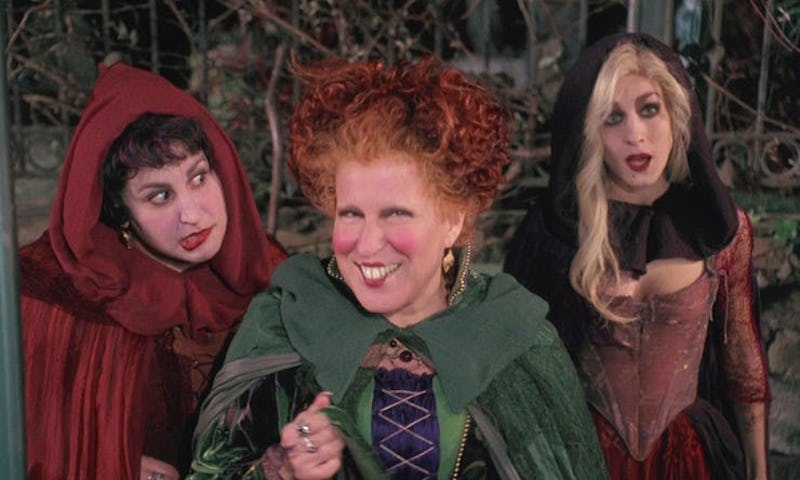 Buena Vista Pictures
If you're a powerful woman, then chances are that you grew up idolizing witches like the Sanderson sisters from Hocus Pocus. Sure, they were supposed to be the bad guys, but, as with any good theatrical villain, there was still a lot to be admired about them. (You know, aside from that whole eating children thing.) From Winifred's short fuse to Sarah's flirtatiousness to Mary's basic outlook on life, the Sanderson sisters were all the worst parts of yourself expressed in the best way possible. And the fact that they wrapped all of that up in a ribbon of sass made them more lovable.
In short, there's a long list of reasons why the Sanderson sisters are an inspiration — not just for Halloween, but for life. Released in 1993, just before Halloween, Hocus Pocus would become one of the most beloved family movies of all time. The movie also arrived at the start of a '90s obsession with witches that led to films like Practical Magic and The Craft, and TV shows like Charmed and Buffy The Vampire Slayer, portraying witchcraft and the women who practice it in unique and empowering ways.
Though the witches of those titles are all awesome in their own right, none of them really hold a candle to the OG's of Hocus Pocus, and here are all the times the Sandersons reminded you of that fact.