The Holiday Season Is The Most Popular Time Of The Year For Cheating — Here's Why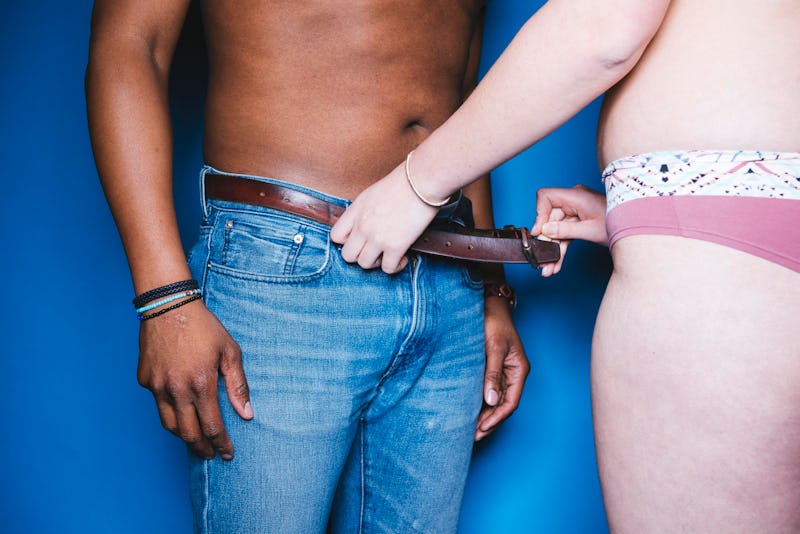 BDG Media, Inc.
You may associate the holiday season with family and friends, or maybe presents, mulled wine, and finding ways to deal with holiday stress. But there's a wholesomeness that we often associate with this time of year (maybe tinged with some consumerism, of course). Yet far from the warmth and family spirit of the holidays, there's another trend this season. It turns out, the holidays are a big time for cheating. In fact, it's the busiest time of the year for it. The three-week period starting December 3 is actually the biggest cheating period of the year — coming in ahead of the summer and New Year's.
A new survey of 1,000 people from IllicitEncounters.com, the extra-marital affair site based in the UK, found that one in three of their members have cheated on their partner during their holiday season, which is a startling chunk. Granted, if you're replying to a survey from an affair site, you're likely more affair-inclined than the average person, but it's still a big number.
There are quite a few reasons that cheating might peak around the holidays season. "It may be because of the high expectations of the holidays," relationship therapist Aimee Hartstein, LCSW tells Bustle. "We often expect holidays to be picture perfect and in reality they are anything but! I think this can lead to dissatisfaction and depression. Some people might seek the quick fix that cheating can bring." There's also the party atmosphere and the consumption of alcohol lowering inhibitions — in fact, two out of three people who had cheated said it involved drinking and things getting out of hand, according to the survey.
But that wasn't all that they found. Here's what else the survey discovered, because apparently when it comes to cheating people have very few regrets.