The 'KUWTK' Season 13 Premiere Is Coming Soon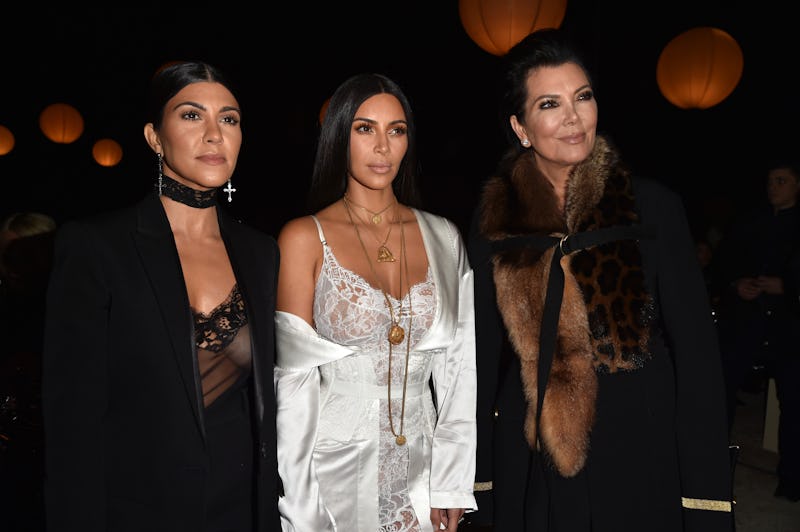 Pascal Le Segretain/Getty Images Entertainment/Getty Images
Good news for fans of all things Kardashian: E! Online announced the Keeping Up with the Kardashians Season 13 premiere will be happening in March. The past year was full of ups and downs for the famous family, especially for Kim. In the first trailer for Season 13, Kim speaks candidly about her robbery in Paris, showing bravery and grace by talking about such a scary experience. While the official date of the premiere has yet to be announced, March cannot get here soon enough. It's been way too long since fans spent quality time with the Kardashians.
Traditionally, new seasons of Keeping Up with the Kardashians have aired on Sundays. If E! keeps this pattern going, then fans can expect Season 13 to debut on one of the four Sundays in March. I know, it's not as good as an official premiere date, but it does narrow down the window of just how long you will have to wait to see Kim, Khloé, and the rest of the family again.
Season 13 has the potential to be the biggest season of the series yet. In addition to Kim opening up about how the robbery in Paris affected her, the trailer also features her concern over husband Kanye West when he was hospitalized in late 2016. The new season isn't just about the drama of the past year though, it's about how amazing the Kardashians are when they pull together. "We're so close," Kim says in the trailer. "We feel each other's pain."
As always, Keeping Up with the Kardashians will explore the dynamics of the powerful women at the heart of the family. While they are always in the news, the show gives the Kardashians a chance to tell their story in their own words, and let fans get a glimpse into their fascinating lives. Things were rough for Kim and her family this past year, but nothing can keep the Kardashians down for long.
The excitement to see the next chapter in the Kardashian story is way too real. Season 12 ended in November, and after Kim was held at gunpoint in her Paris hotel room, filming for Season 13 was understandably delayed. If Kim had decided not to continue with the show at all after such a scary experience, no one could have blamed her. The fact that she returned to filming and spoke out about her experience highlights how amazing and strong she truly is.
Tune in this March to see how Kim and her family handled their turbulent 2016 by sticking together.