'Leftovers' Season 3 Trailer Reveals No One's Safe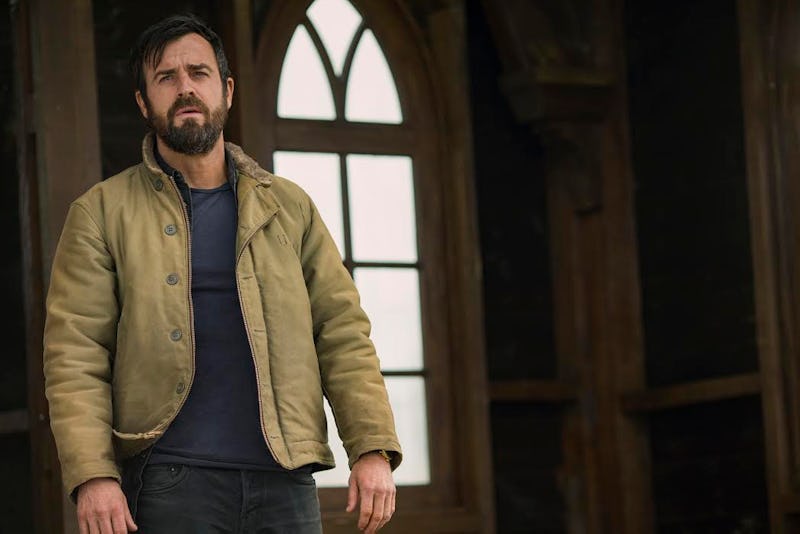 Ben King/HBO
In Jarden, Texas and beyond, no one is safe. HBO released a promotional trailer for the third and final season of The Leftovers on Tuesday, and it's as creepy as it is enticing. Some would argue that the mysterious trailer reveals nothing, but you could also say it tells audiences everything. With an eight-episode send-off, Season 3 premieres on Sunday, April 16. Hopefully by then, fans will get a little bit more insight on what can be expected when Kevin (Justin Theroux) and everyone else returns. But until then, it seems they're all pretty much SOL.
Here's what's been revealed so far: There may be another Sudden Departure. This time, though, everyone might be cleared out. Since the Sudden Departure left all remaining human lives in turmoil years prior, mysterious circumstances leave the possibility of another looming over their heads. Season 3 picks up with the Garvey and Murphy families bound together on a mission to find a liable explanation, eventually bringing them to Australia. In addition to Theroux, cast members such as Carrie Coon, Amy Brenneman, Christopher Eccleston, Regina King, and Liv Tyler will return. From the looks of this trailer, there's no telling who will survive what's about to happen.
Eerily set against the Beach Boys' happy tune, "Don't Worry Baby," the teaser shows everyone simultaneously looking up into the sky. Some are worried and confused, while others are strangely calm. Suddenly, the thing they're all gazing at is revealed:
On top of it, there's this daunting Season 3 poster.
No amount of cult organizations or explanations could possibly provide answers here. Is it true? Will a final Sudden Departure wipe out more than 2 percent of Earth's population, as much as it did last time? Or even worse, the entire population? Do fans have another Lost finale on their hands?
Only time will tell. Until then, I suggest reading every fan theory under the sun and also rewatching Lost for good measure.