The New 'Addams Family' Cast Is Here & It Includes SO MANY Of Your Faves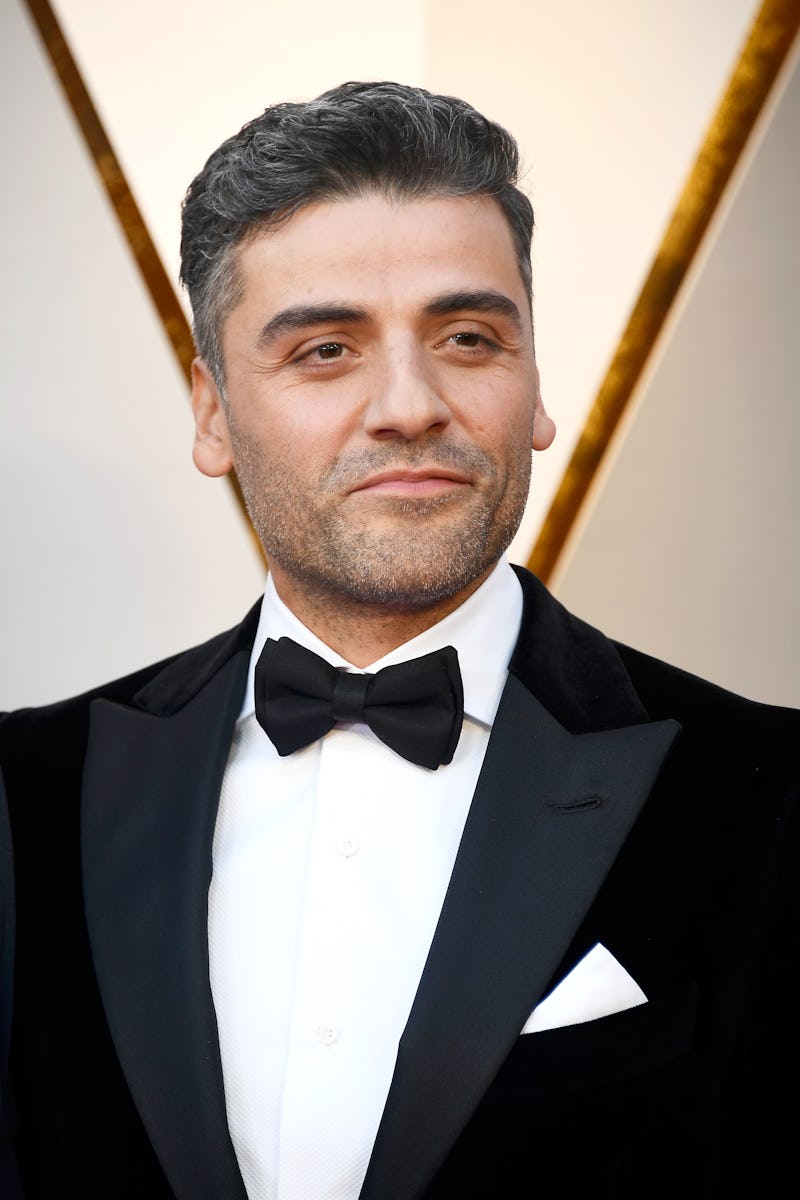 Frazer Harrison/Getty Images Entertainment/Getty Images
They're creepy and they're cartoony, the cast was mysterious but now we have the scoopy, they're all together an impressive troupe-y, the Addams Family reboot. As Deadline reported on Tuesday, June 5, MGM announced the cast for its upcoming animated Addams Family movie. Hold on to your plaited pigtails, because it looks like this disembodied hand of a reboot won't be pulling any punches when it comes to theaters in 2019. The ensemble includes Oscar winners, Oscar nominees, a guy named Oscar, and more.
Just as the winds whispered late last year, one of the stars of the Star Wars sequel trilogy will indeed be part of this spooky reboot. Variety reported back in December that Oscar Isaac was in talks to provide the voice for the animated version of Gomez Addams in a forthcoming The Addams Family flick, and it sure looks like those talks went well. As Deadline shared on Tuesday, the Annihilation star will take on the iconic role of the patriarch of the Addams Family. It's official: Poe Dameron is heading to Cemetery Lane.
And The Addams Family reboot casting news is just getting warmed up. MGM also announced that the movie will feature Chloë Grace Moretz as Wednesday Addams, Finn Wolfhard as Pugsley Addams, Bette Midler as Grandmama, Nick Kroll as Uncle Fester, and Allison Janney as a villain named Margaux Needler. According to Entertainment Weekly, Margaux is a reality TV personality who specializes in makeovers and craves "absolute suburban pastel perfection." And as for the role of Morticia Addams? That belongs to Charlize Theron.
Can we please take a minute or 20 to really bask in the magic that is this group of women? Theron, Janney, Midler, and Moretz are all such powerhouses, and it will be so cool to see, er, hear what they bring to these characters. And duh, the dudes in this cast are incredible, too. This whole lineup really is *disembodied hand does a chef's kiss.*
As if the tremendous cast list news wasn't all together ooky enough for a Tuesday, MGM also shared the animated Addams Family's family portrait. You can check it out over at Deadline.
For the last eight decades, the members of the Addams Family have entertained audiences with their charmingly dour vibe. The brooding brood was introduced to the world in 1938 when Charles Addams published his first The Addams Family cartoon in The New Yorker. Addams's cartoons went on to inspire a live-action TV show, a film franchise, and an animated series. And by next Halloween, there will be an animated feature film directed by Sausage Party's Conrad Vernon and Greg Tiernan.
Vernon said in a statement provided to the The Hollywood Reporter,
"Greg and I have always been a fan of the Addams Family in past versions, so when we set out to make this movie, we were excited to do something new. With that in mind, I drew from the brilliantly original Charles Addams New Yorker cartoons for the look of the film and decided to tell the story of how Gomez and Morticia meet, find their house and start their family."
Cannot wait for this. Sigh, if only this movie would get here in a snap of a finger.
The Addams Family is slated to be released on Oct. 11, 2019 — just in time for All Hallow's Eve — and so far, it seems so great. On second thought, "so great" is an understatement as gross as Wednesday and Pugsley's stage production of Hamlet. Let's try again: This movie may be as luminous as Morticia's exquisitely highlighted cheekbones.