There's A New 'Dirty John' Book With Even MORE True Crime Stories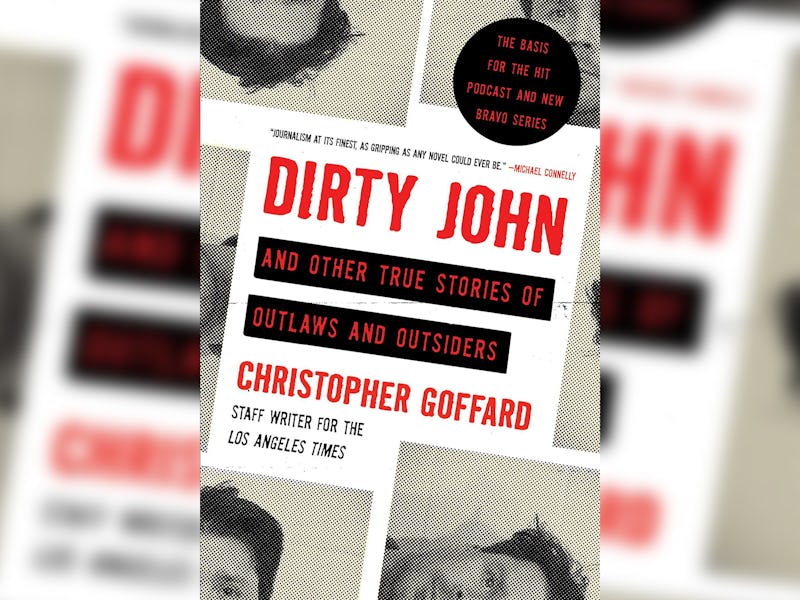 If you are one of the 20 million listeners who downloaded the Dirty John podcast, then you already know that host and Los Angeles Times staff writer Christopher Goffard knows how to tell one hell of a story. His features about grifters and conmen, criminals and outcasts, the wronged and the wrongly accused have been published in newspapers across the country, and now, for the first time, he's collected some of his best stories like "Dirty John" into one book that all true crime fans are going to love.
Long before he became famous in the podcasting world, acclaimed literary journalist Christopher Goffard made a name for himself finding the most intriguing stories in the darkest corners of society and shining a light on them for all of America to see. Over the course of his illustrious career, he has written about everything from prison gangs and volunteer border guards to fugitive ex-cops and innocent men behind bars. He was twice a finalist for the Pulitzer Prize for his feature writing, and in 2011, he shared in the Los Angeles Times' Pulitzer Prize for Public Service.
In 2017, Goffard turned one of his most fascinating stories into an investigative journalism podcast, Dirty John. The six-part series chronicles the life and crimes of John Meehan, a conman whose manipulation and abuse of one family in Southern California lead to his death. Wildly popular with true crime fans and critics alike, Dirty John even inspired a Bravo TV series starring Connie Britton, which is set to premiere in November. It is also the titular story in Goffard's newest book, which has in its pages fifteen unbelievable true narratives about criminals, outcasts, and the people who live on the very fringes of society.
A compelling collection of true tales that read more like fiction, Dirty John is an addictive read, and here are five of its most fascinating stories.